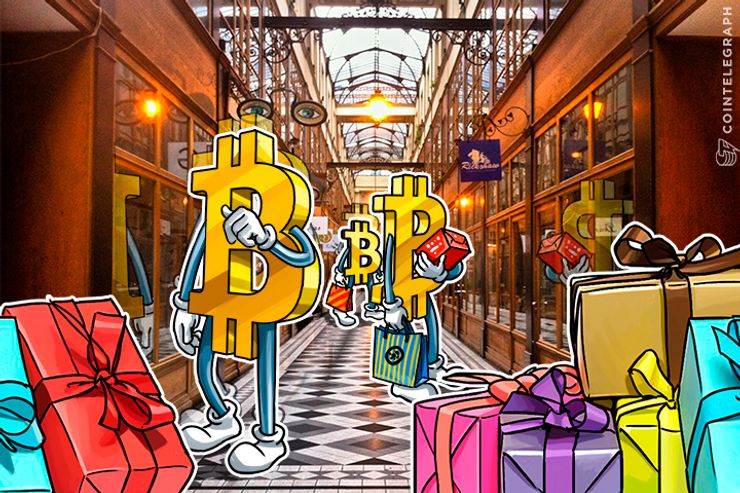 (Cointelegraph) Bitcoin on Boulevard: 25 Shops in Paris Ready to Accept Bitcoin For Payment
Table of Contents
By Angus Leung NOV 17, 2016
Starting on Nov. 17, merchants at the Passage du Grand Cerf will be the first Parisian marketplace to accept Bitcoin, with 20 shops already preparing for its acceptance. These shops will be added to Paris's growing list of Bitcoin-accepting shops and will be accepting both fiat and Bitcoin with the help of several Bitcoin groups.
The Passage and Bitcoin
With the help of France's Cercle du Coin Bitcoin club and La Maison du Bitcoin by Ledger, the merchants of the Passage are welcoming Bitcoin as an additional and alternative way to pay without suffering heavy fees and rates for transactions, thanks to Bitcoin's P2P system.
However, the merchants are not expecting to make huge profits with Bitcoin but want to tell Bitcoin owners in Paris that there are more places to spend it at and not just online stores.
Jacques Favier, Secretary of La Cercle du Bitcoin told Cointelegraph:
"There were already restaurants, bars and various shops in France that welcomed Bitcoin, but we thought that a boulevard (it turned to be a gallery ) in the very heart of Paris would give more visibility to one very simple idea : Bitcoin is for paying. There has been so much noise, you know, about the Blockchain technology which is behind Bitcoin, and will go far beyond payment that some of us thought it was important to recall that Bitcoin is a peer-to-peer digital cash."
Presently, the Passage itself has a Bitcoin ATM and with Le Cercle having multiple Bitcoin company-members, the shops in the Passage will have no problem in asking for support and guidance. Since BitPay is one of the partners in this "boulevard" project, shops have the choice of either accepting payment in Bitcoin or exchange immediately to fiat, giving them the option of accepting Bitcoin with fiat's acceptance advantages.
Passage du Grand Cerf
The Parisian Gallery is a protected historical monument in Paris and houses 25 shops including a restaurant, creative workshops and shops selling "creator's master pieces, trendy decorative pieces, fashion and sophisticated accessories and a wild selection of unique or collector pieces."
Favier adds:
"The Passage is an experience. We hope it will give a smart idea of Bitcoin to visitors who were just afraid of it because of dirty gossips. For us, as supporters, or for the participating merchants, building a community, meeting people, sharing ideas … all these things are of the essence! "
Encouraging Bitcoin-acceptance
With the Passage du Grand Cerf accepting Bitcoin, this could promote the cryptocurrency and its payment benefits to other merchants around the world. Shopify already added the payment option using BitPay and other services such as BitWage and BigCommerce want to bridge the gap between fiat and Bitcoin.
Bitcoin is gaining traction not only in Europe but in India as well. India recently modified its currency, the Indian Rupee, and people are looking into alternatives to the Rupee, specifically Bitcoin. The shift from the Rupee to Bitcoin in India resulted in a 20 percent increase in BTC trading in India and might bring Bitcoin into the street markets of India.
Full article available here.
---