Bitwage & Consultabit Launch Bitcoin Tax Calculator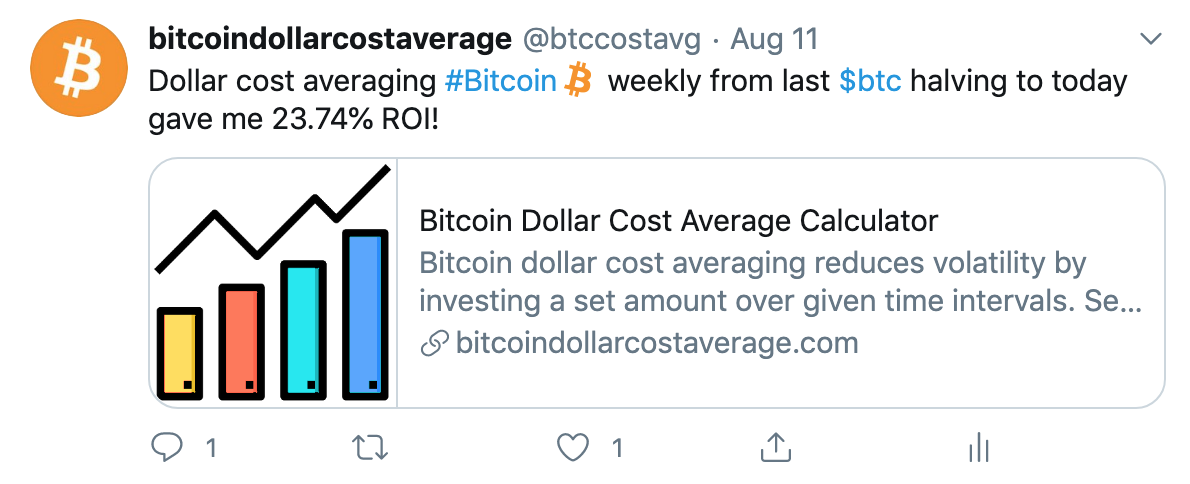 In January of this year, we partnered with Consultabit to launch a dollar cost average calculator, www.bitcoindollarcostaverage.com. The goal was to educate new and mainstream users on the benefits of dollar cost averaging and investing in Bitcoin.
The calculator has seen a 700% increase in users from April to August. Users from around the world, including the United States, United Kingdom, Italy, Japan, Australia & Argentina among the top 10 most visited countries, are using the calculator.
After we launched our Bitcoin 401k solution this year, the team realized that many Bitcoin investors needed a simple tool to estimate federal taxes on Bitcoin gains. This is why we are happy to announce the launch of the new Bitcoin tax calculator on www.bitcoindollarcostaverage.com.
The new tax calculator shows you the total US federal taxes on your cryptocurrency gains based on your amount invested, annual income and marital status. In addition, we have added a new button that allows an investor to see gains and taxes on a one-time purchase.
How does it work?
Choose your initial investment date
Choose the amount you plan to invest periodically
Check the "USA Federal Capital Gains Tax Data" box
Enter your annual income
Choose your frequency of investments
These new features can help Bitcoin investors with tax planning by giving them the ability to see tax estimates with ease. New and mainstream users can learn not just about the benefits of Bitcoin and dollar cost averaging, but also tax-incentivized retirement accounts such as IRAs or the Bitwage Bitcoin 401k.