Here's Why You Can Trust Bitwage During Crypto Industry Chaos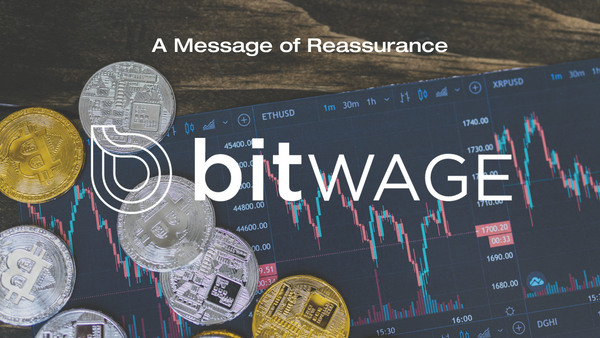 Last week, crypto exchange FTX collapsed in spectacular fashion, which resulted in a declaration of bankruptcy. This caused massive shockwaves in the global crypto community, and many folks had their confidence shaken.

In times like this, we'd like to make three reminders to our user base:
Bitwage and our customers are totally unaffected by issues like this. We pride ourselves on being one of the safest companies in the industry because we do not custody funds. We also pride ourselves in allowing people to get paid directly into any wallet, non-custodial or custodial.

Everything offered at Bitwage is highly vetted. With such a selective product offering process, we minimize risk for our user base.

Always be aware of the risks associated with exchanges. We are not saying to avoid these solutions to buy crypto, but it is important to know that these exchanges are not immune to failure and, consequently, your funds are not 100% safe. By storing your crypto assets on exchanges (or with any sort of third party), you are at the mercy of that particular service provider. Crypto veterans typically seek out non-custodial storage options, which is a different storage option than an exchange (custodial), because you don't have to trust anyone to keep your funds safe except yourself. Read more about custodial vs. non-custodial wallets on our blog.
If you have additional questions – especially if it relates to your Bitwage account – contact us at support@bitwage.com.
Thanks for reading. Stay safe out there.