Our New Website Launches Today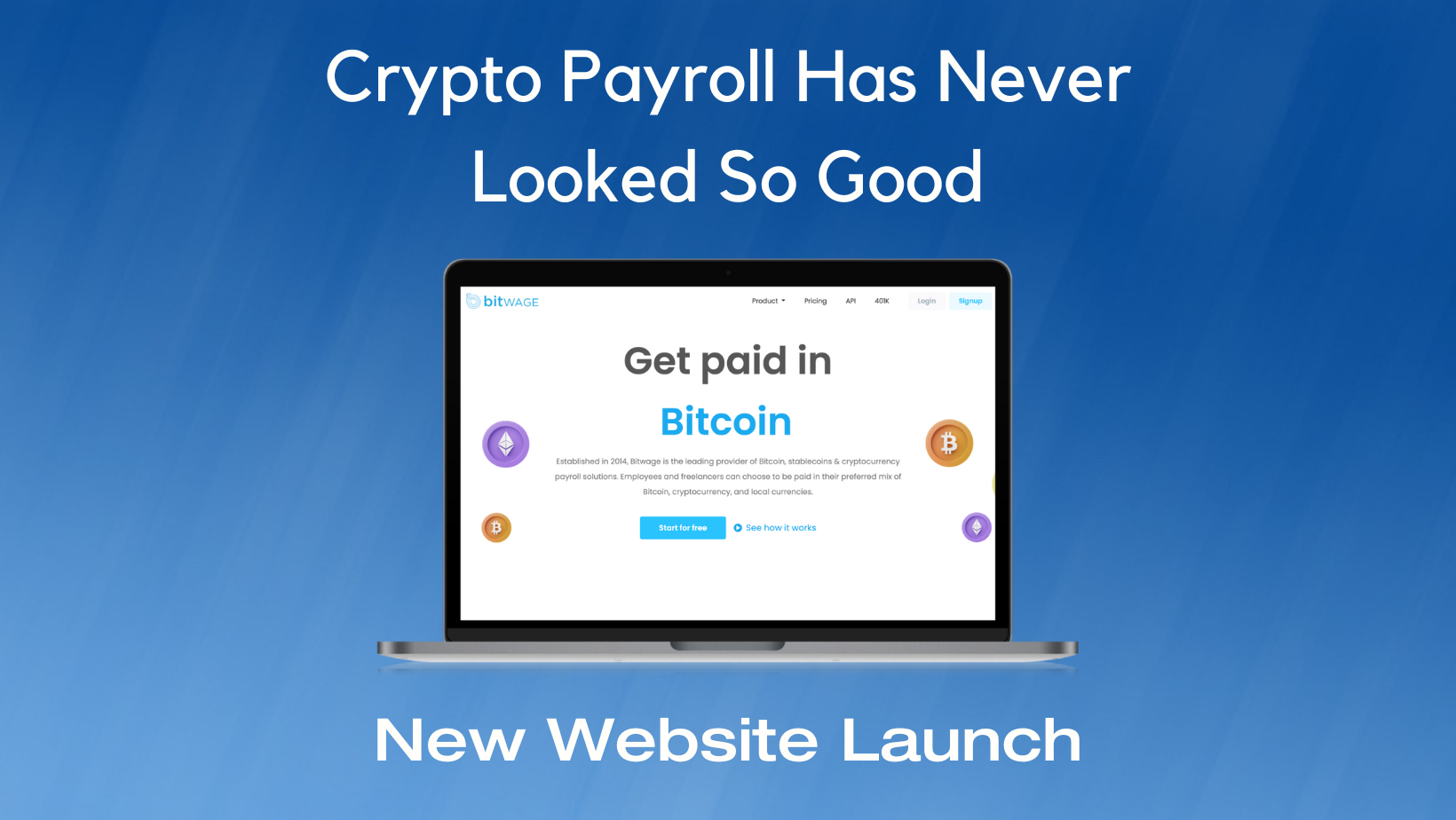 We're thrilled to announce our new website is now live!
Our team has put in hundreds of hours to get this site done, and we're excited to take you through it.
BITWAGE EN ESPAÑOL

One of the most demanded features is finally here! The entire Bitwage website can now be immediately translated into Spanish. Just click the button at the bottom-right corner of the screen.

HOMEPAGE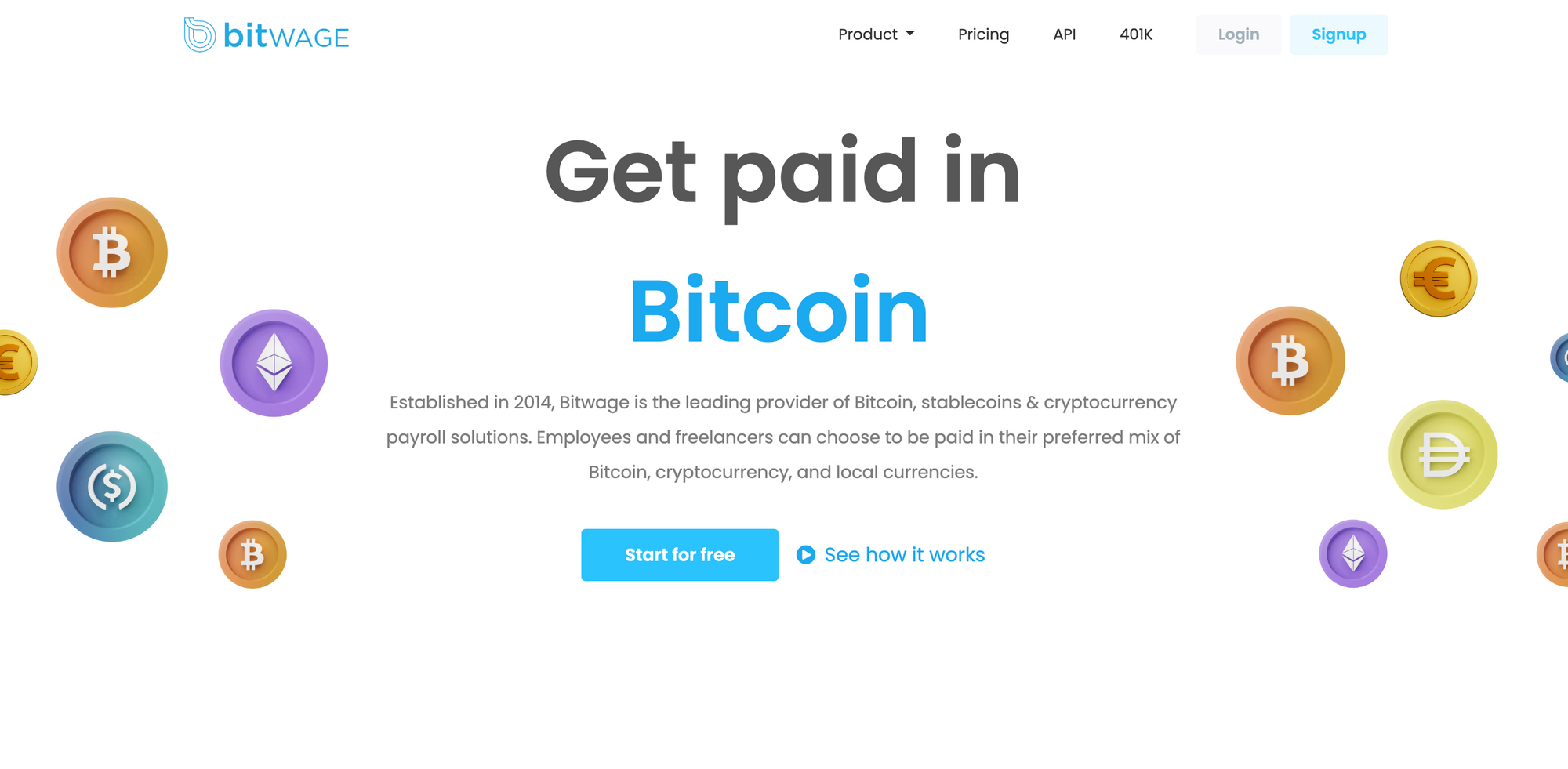 You'll notice that our homepage has been beautified through the addition of icons, graphics, and animations.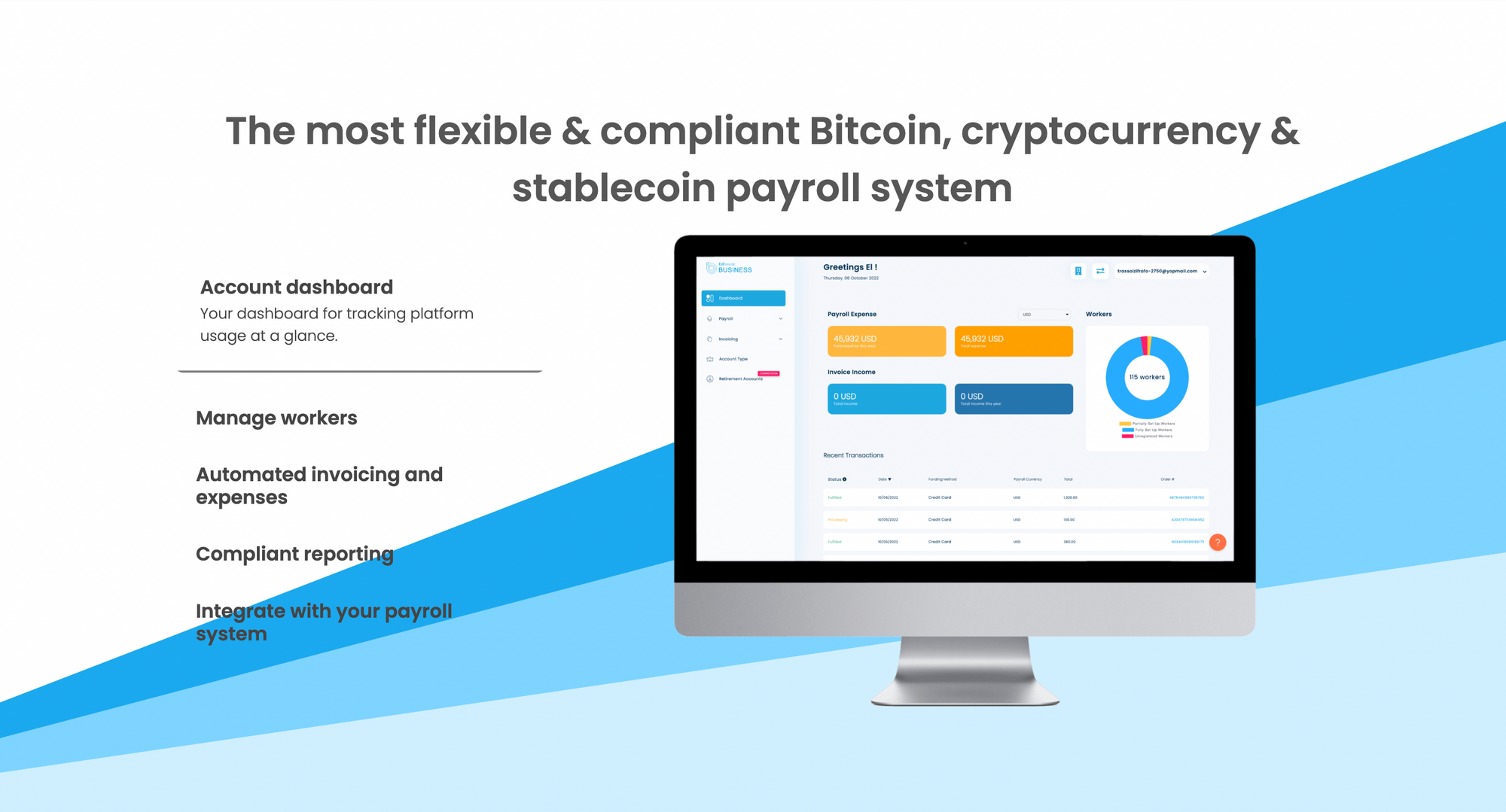 New visitors can click "see how it works" for an immediate glimpse of our product, or they can scroll through the page and uncover the awesome benefits Bitwage has to offer.

PRODUCT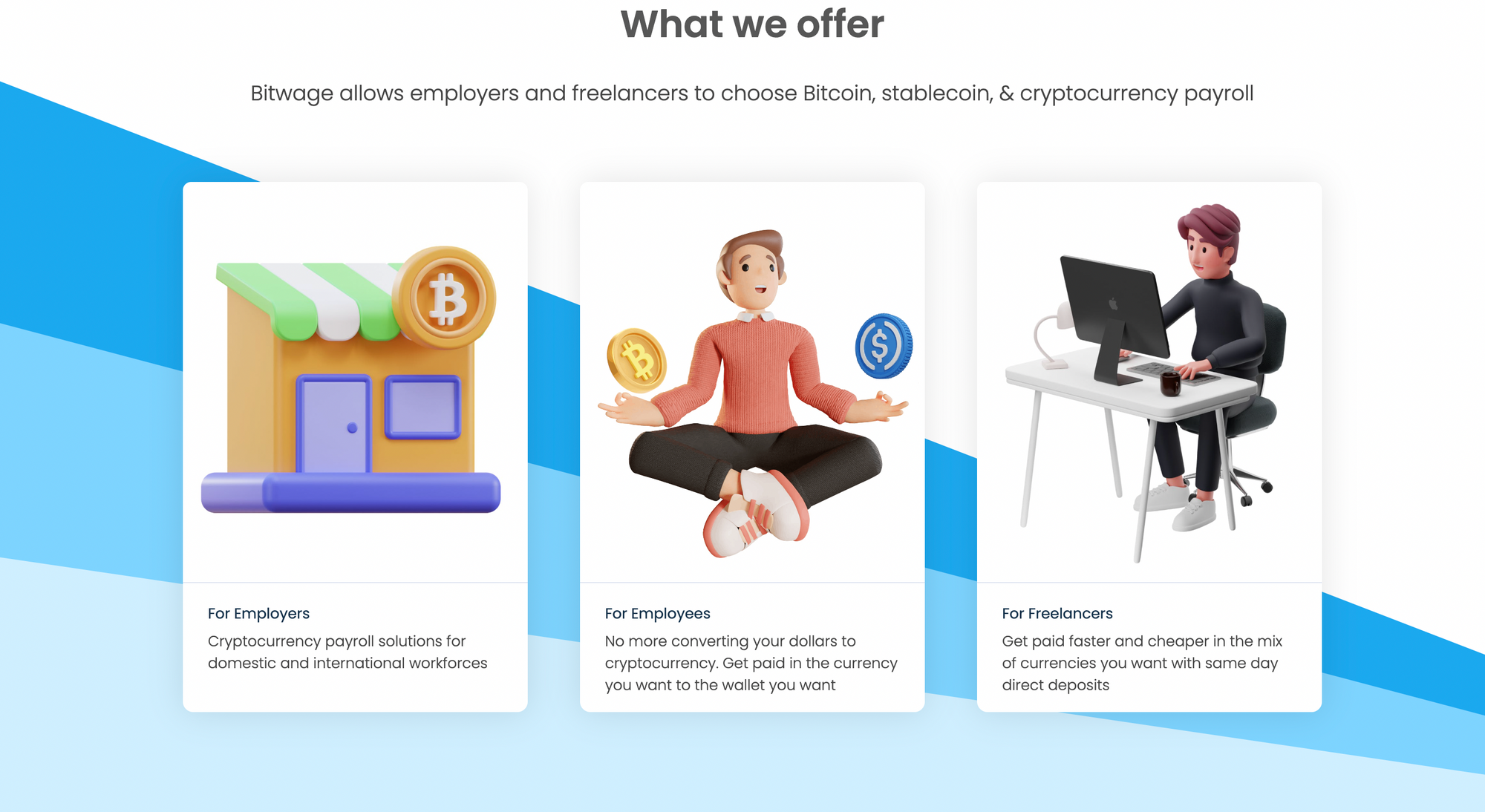 Who benefits from Bitwage? Our product is incredibly versatile and serves three target audiences: employers, employees, and freelancers. We've separated each of these into their own webpage, which allows the prospective user to understand where their needs fit.

PRICING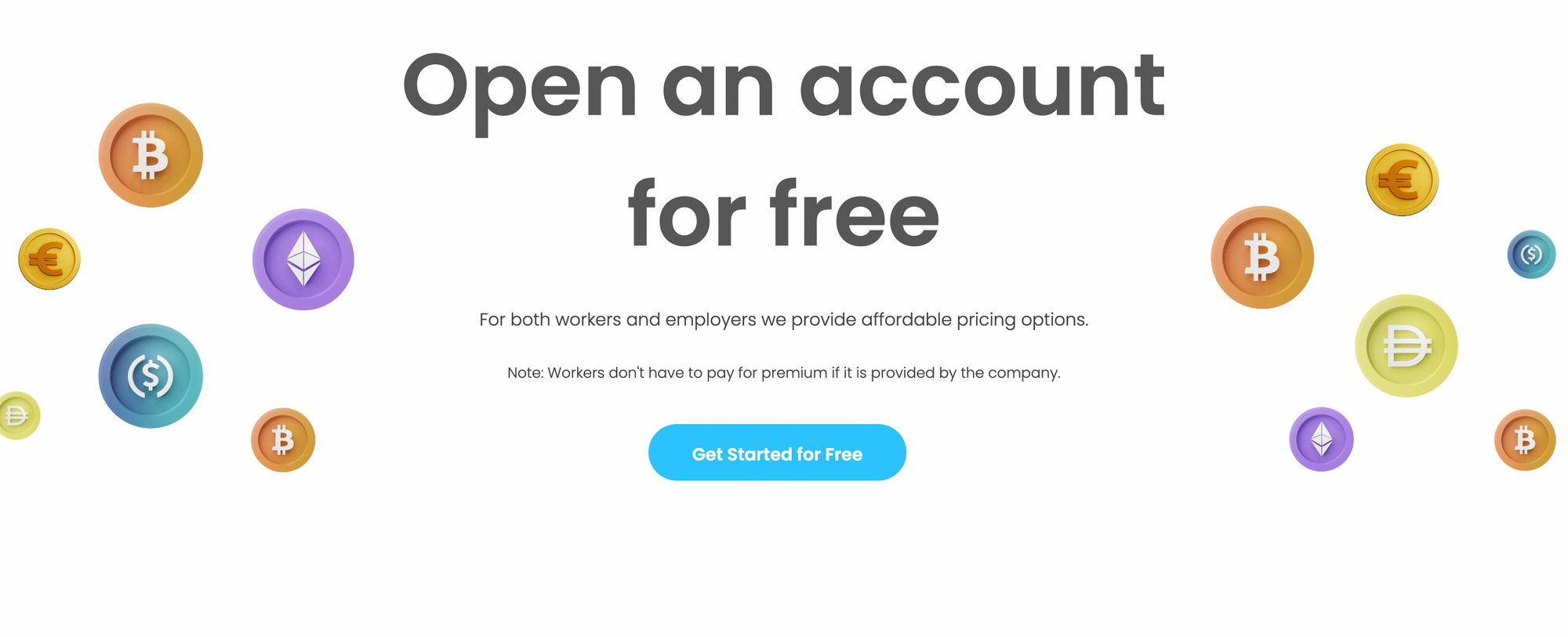 Once a prospective client has understood which product is best for their needs, we've included a transparent pricing page. This page will guide our prospective clients to a model that works best for them.

API

Did you know that there are two ways to connect with the Bitwage API? 1.) A direct deposit API for wallets and exchanges, which acts as a new onramp for customers via payroll and 2.) a payouts API for companies looking to enable payouts to workers, freelancers, or companies (ideal for payroll/freelance/gig work platforms).
As the world's first and largest crypto payroll firm, it is our commitment to continually evolve while also offering our clients best-in-class service. This new website symbolizes those values, and we can't wait to reveal bigger and better announcements... just around the corner!