Bitwage Launches Tether USDT on TRON - Faster and More Cost-Effective Crypto Payroll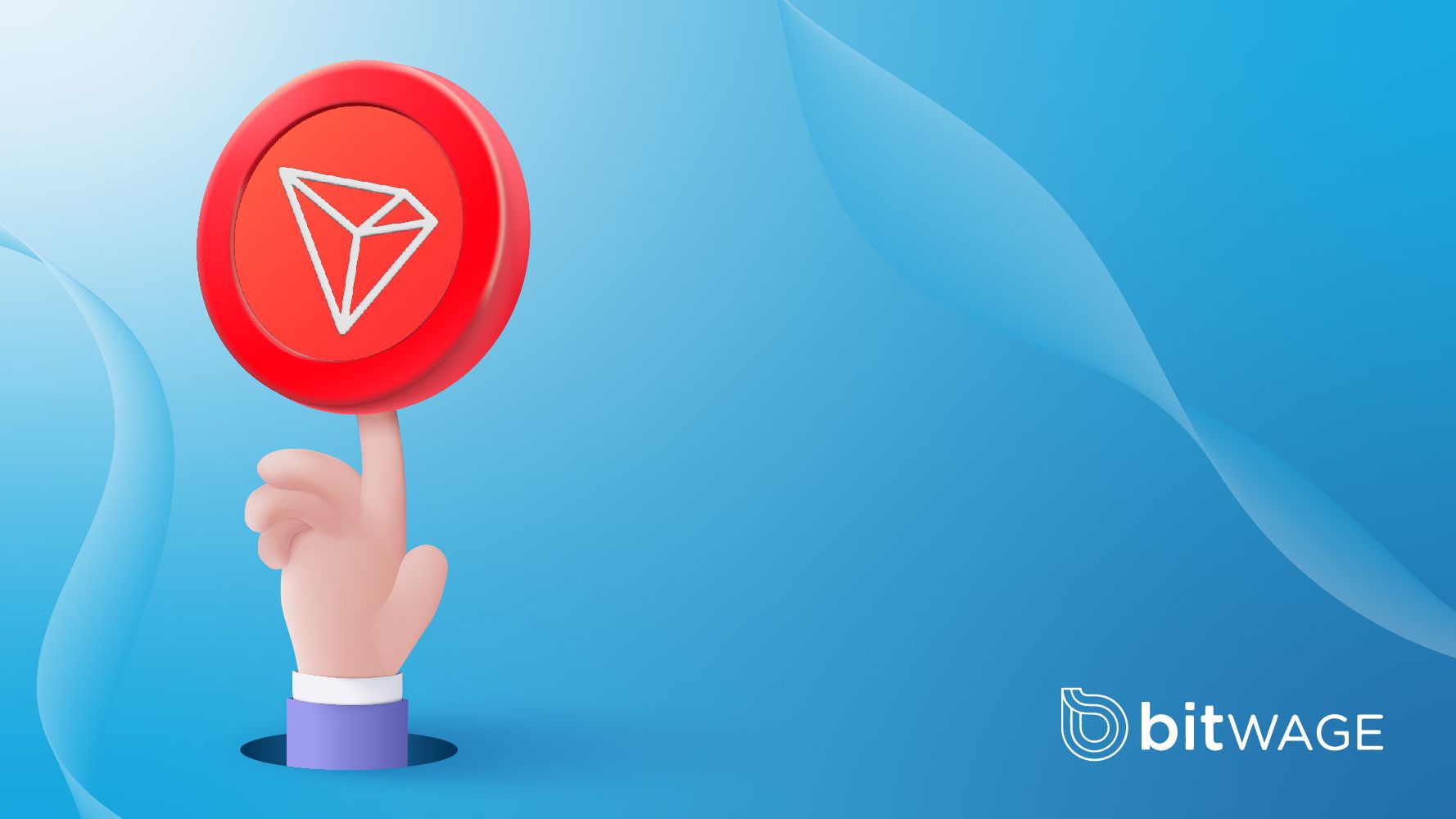 As the world's leading global payroll and freelancer management platform, Bitwage is relentless in pioneering the future of global payroll and continuously staying at the forefront of innovation.
Since 2014, we have been setting the standard in the industry, always striving to provide cutting-edge solutions that simplify financial transactions for our users.

Today, we are thrilled to announce the integration of Tether USDT via TRON network, marking another significant milestone in our journey to deliver seamless cross-border and multi-currency services. This addition to our stablecoin options reaffirms our commitment to offering enhanced liquidity, efficiency, and convenience to our valued users who have eagerly anticipated and requested this payment option.
🌟 Trending Towards Global Payments 🌍
Receiving payments from abroad is becoming a powerful trend, particularly among self-employed professionals exporting their services as well as with technology companies that have an international clientele. At Bitwage, we have noticed this growing demand and are proud to facilitate seamless global payments for all individuals and businesses. Our user-centric approach means we listen carefully to our users, and this latest integration of Tether USDT via TRON is a direct response to their needs and preferences.
🚀 USDT via TRON: Speed, Economy, and Liquidity 🌐
The introduction of USDT via TRON has gained momentum due to its interoperability and zero transaction fees on the TRON network. By adding USDT via TRON, Bitwage now offers faster and cost-efficient payments. Users and companies across the world can now receive digital dollars in USDT without any additional charges -  zero cost on gas fees.
💡 Empowering Users, Empowering Businesses 💼
At Bitwage, we prioritize our users, making their payday experience faster, more cost-effective, and tailored to their unique needs. Now, users worldwide have the power to choose their preferred stablecoin payment allocation within our system - whether it's USDT, USDC, DAI, or CUSD, Bitwage offers unmatched flexibility for your earnings. USDT is now available on both Tron and Ethereum.
And you as the user always have the option of mixing the distribution between crypto and local currency deposits, in any percentage you want.
And all in a fully non-custodial way.
Find more about the cost-effectiveness of USDT on Tron here: What are the fees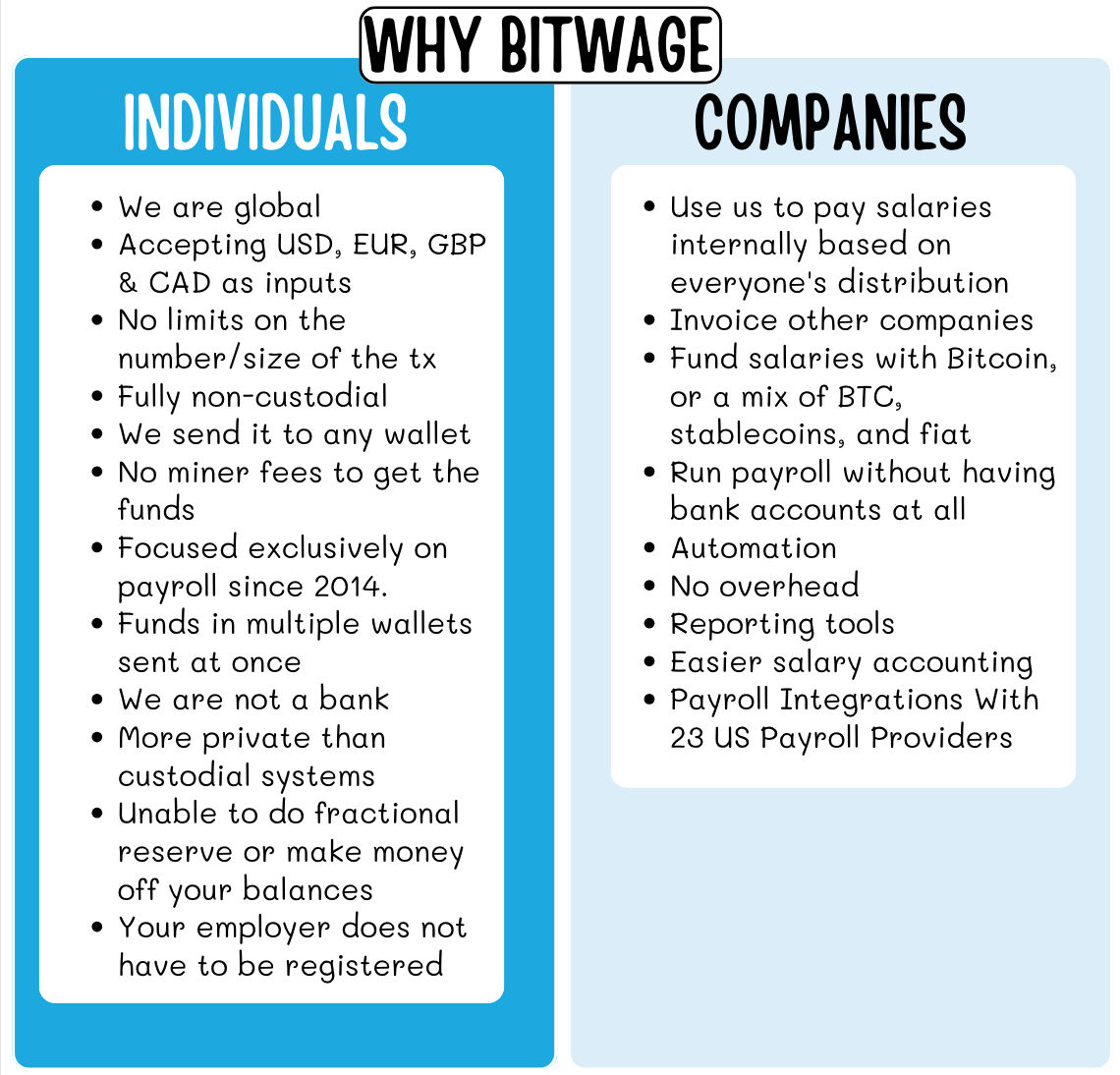 The time is now - let us serve you and add value to your flow
Calling all users (and potential ones) worldwide! Now is the perfect time to join Bitwage and experience a revolutionary way of getting paid. Embrace the future of payments with us, and allow us to get you more for your hard-earned money.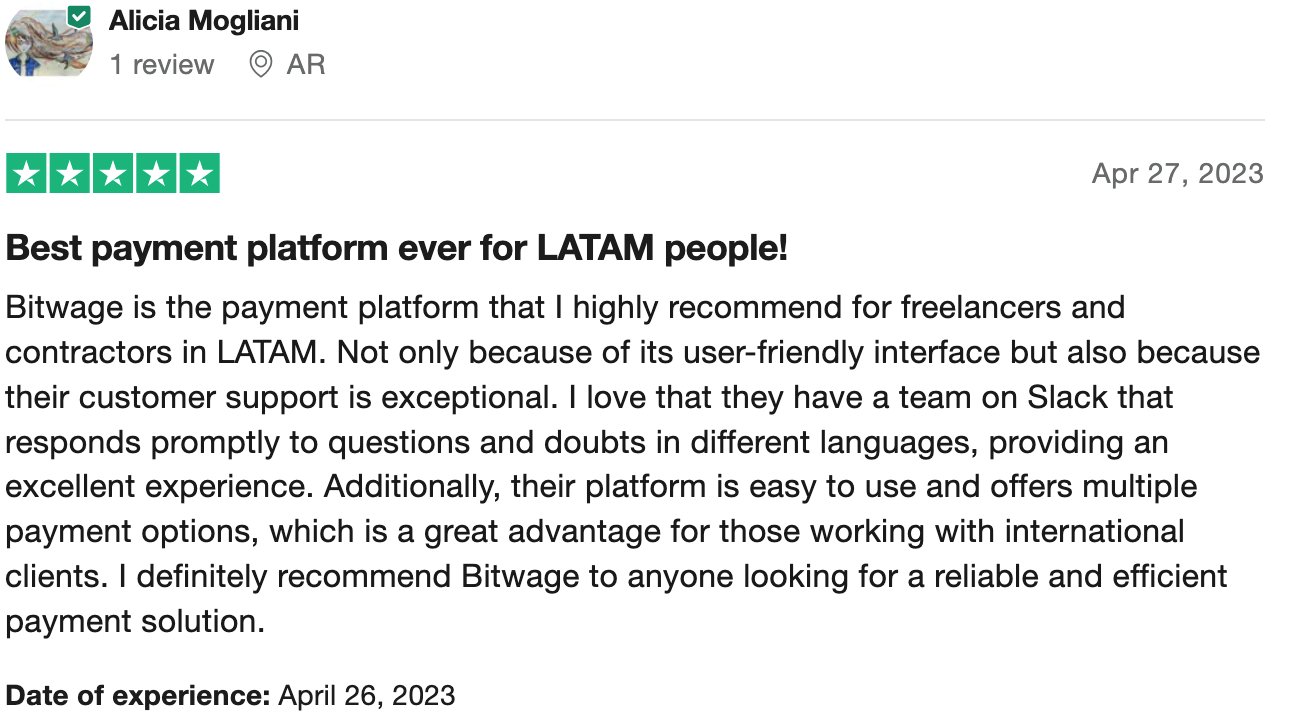 🇦🇷
Recibir tus honorarios rápido y más barato:
Empezá ahora!
(Latam web)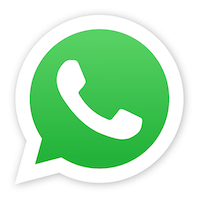 Contact us or come and say Hi here:‌‌
‌‌ Web - Twitter - Twitter Latam - Slack - Email - LinkedIn