(CoinDesk) Bitcoin Payroll Startup Bitwage Launches UK Services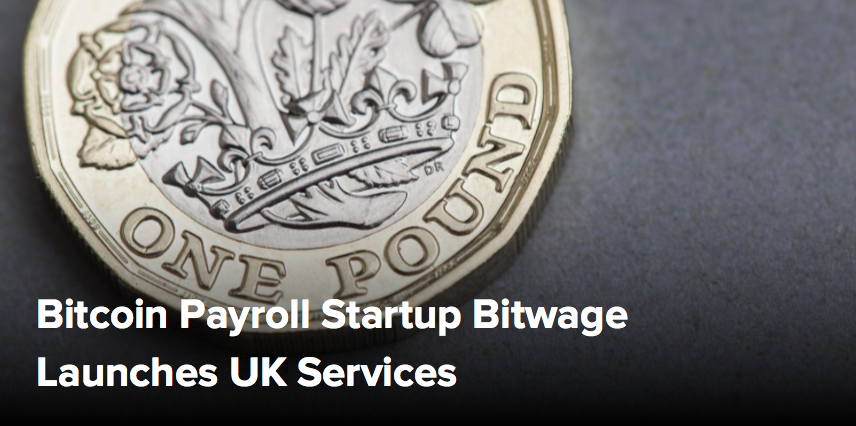 Stan Higgins Jul 3, 2017 at 13:54 UTC | Updated Jul 3, 2017 at 13:55 UTC
Bitcoin startup Bitwage, which focuses on the international payroll market, is expanding its European footprint with a launch in the UK.
The company announced its push into the UK market today. Through their platform, which launched in 2014, workers in the UK can accept their wages through settlement options like BACS, CHAPS, Faster Payments or SWIFT into their local British pound-denominated bank accounts.
Local users "now have the option for a direct deposit into any wallet of their choice", the startup added.
"For workers in the UK, this now means you are able to have more diversity in how you would like to receive your wages. You can split your wages at any percentage between many different bank accounts and digital wallets," Bitwage founder and president Jonathan Chester wrote on the startup's blog.
The launch comes months after Bitwage beefed up its European-focused services with the launch of unique International Bank Account Numbers (IBANs) for customers in the region. At the time, the startup framed that upgrade as part of its push into the European market.
Bitwage has raised $760,000 in funding to date, drawing support during a round in late 2015 from investors including Orange Telecom and Draper Associates
UK pound image via Shutterstock
Full article available here.