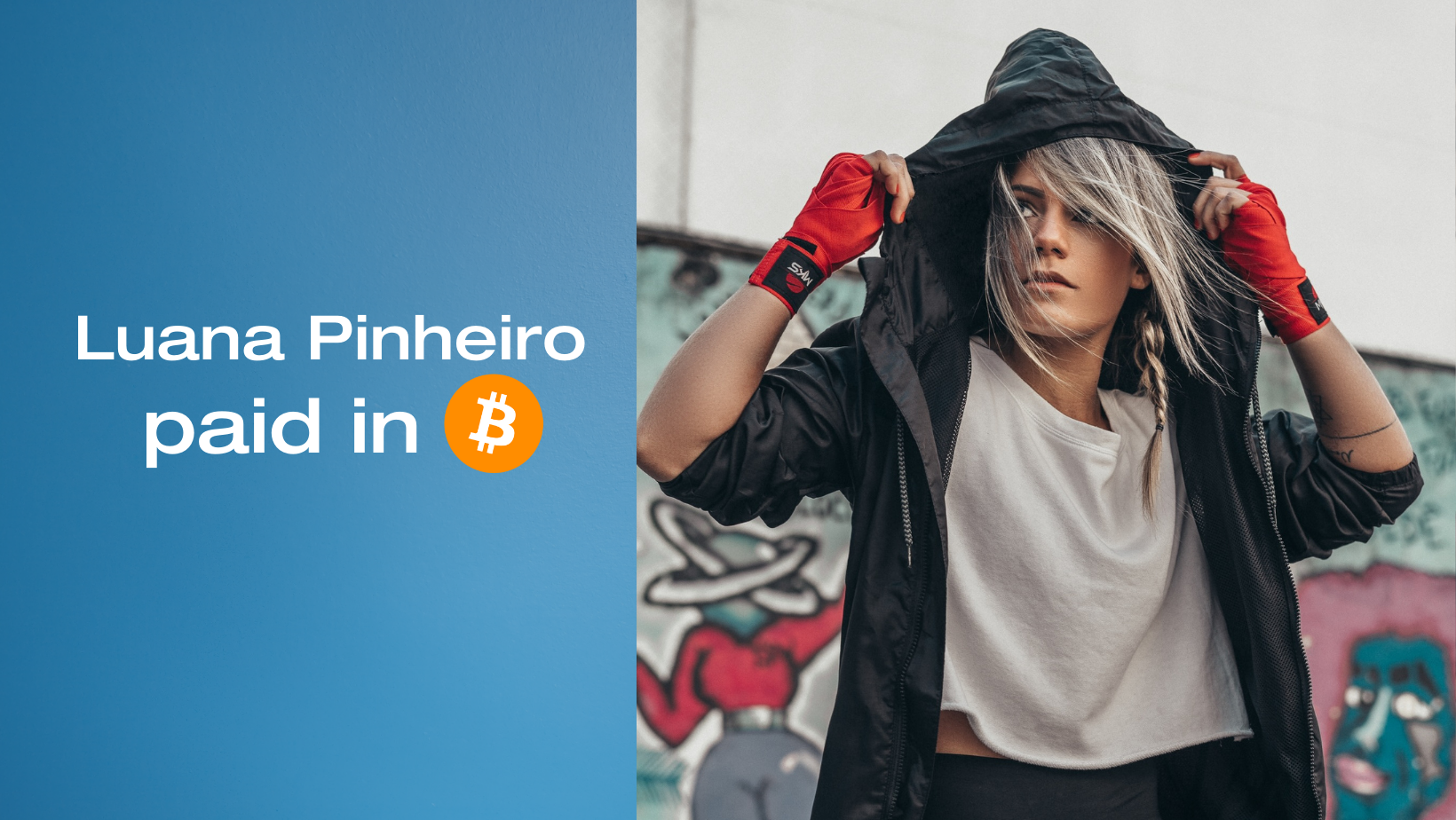 UFC Fighter Luana Pinheiro is Getting Paid in Bitcoin with Bitwage
Table of Contents
Earlier this week, we announced our partnership with UFC fighter Luana Pinheiro. We are working with her to ensure she gets paid in Bitcoin, and in a stunning display of bullishness, Luana has decided to go all-in: 100% of her wages will be converted into Bitcoin automatically.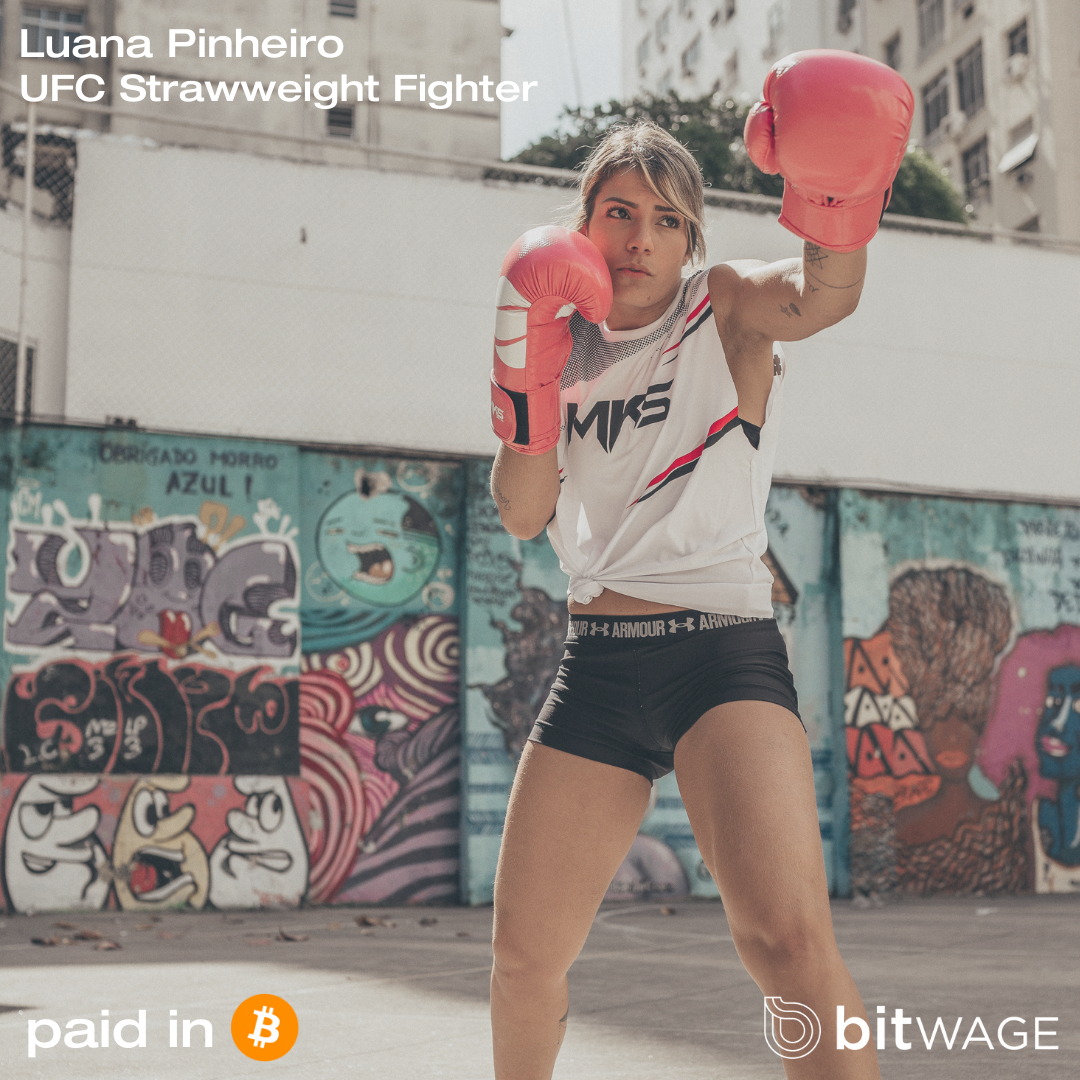 She is currently ranked 15th in her UFC division and has won eight consecutive fights. She made this decision after we worked with her boyfriend and fellow UFC fighter, Matheus Nicolau.
"Luana joining me in going onto the Bitcoin standard makes me very happy, and I am more than confident that these bold steps taken today will be a huge win in the future, for both of us," Nicolau said.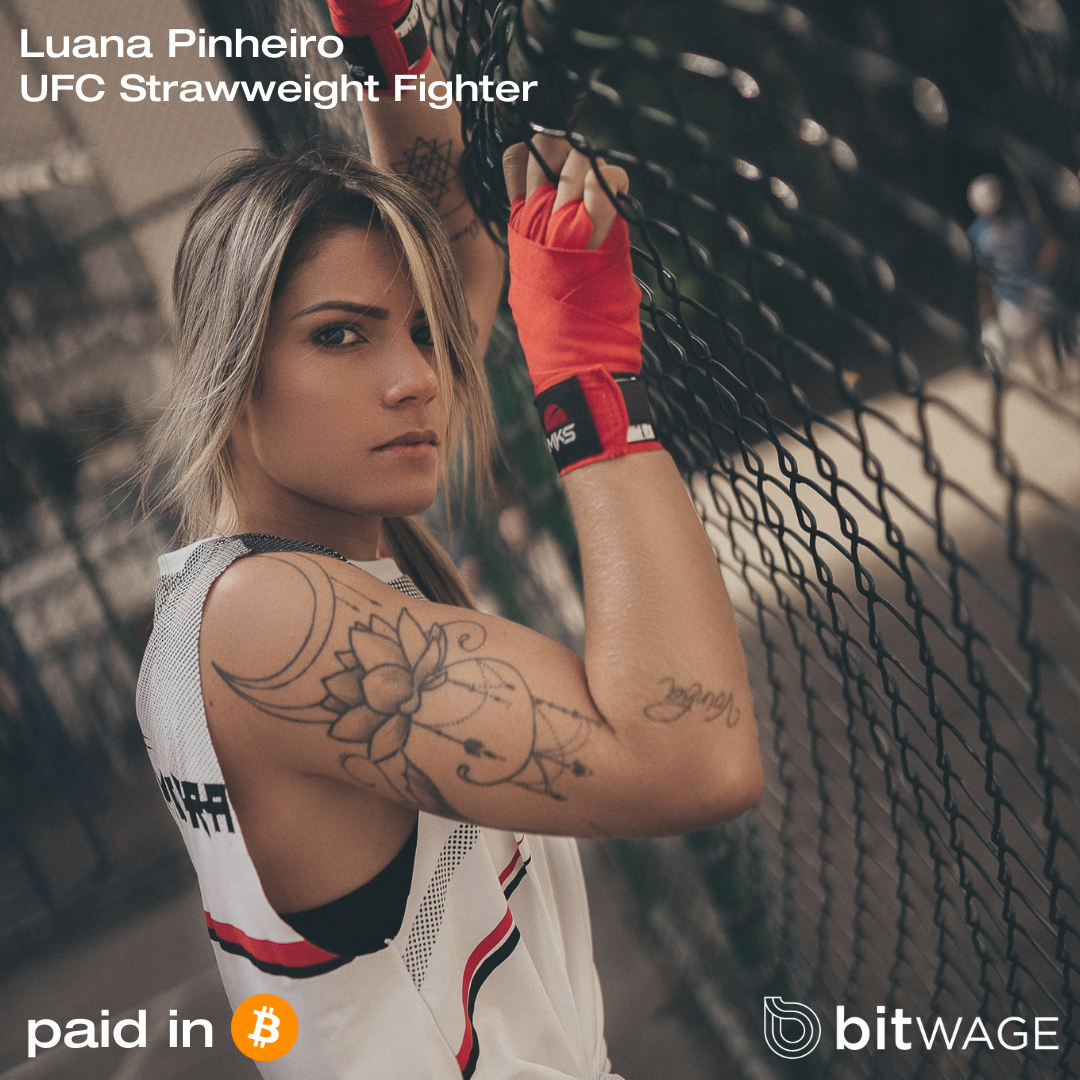 Luana stated that Bitcoin works as a hedge against inflation. Over the years, the purchasing power of fiat currencies have been deteriorating, while BTC, despite its corrective movements, continues in an uptrend.
"I'm from Brazil, so I have lived through inflation and its effects," she said.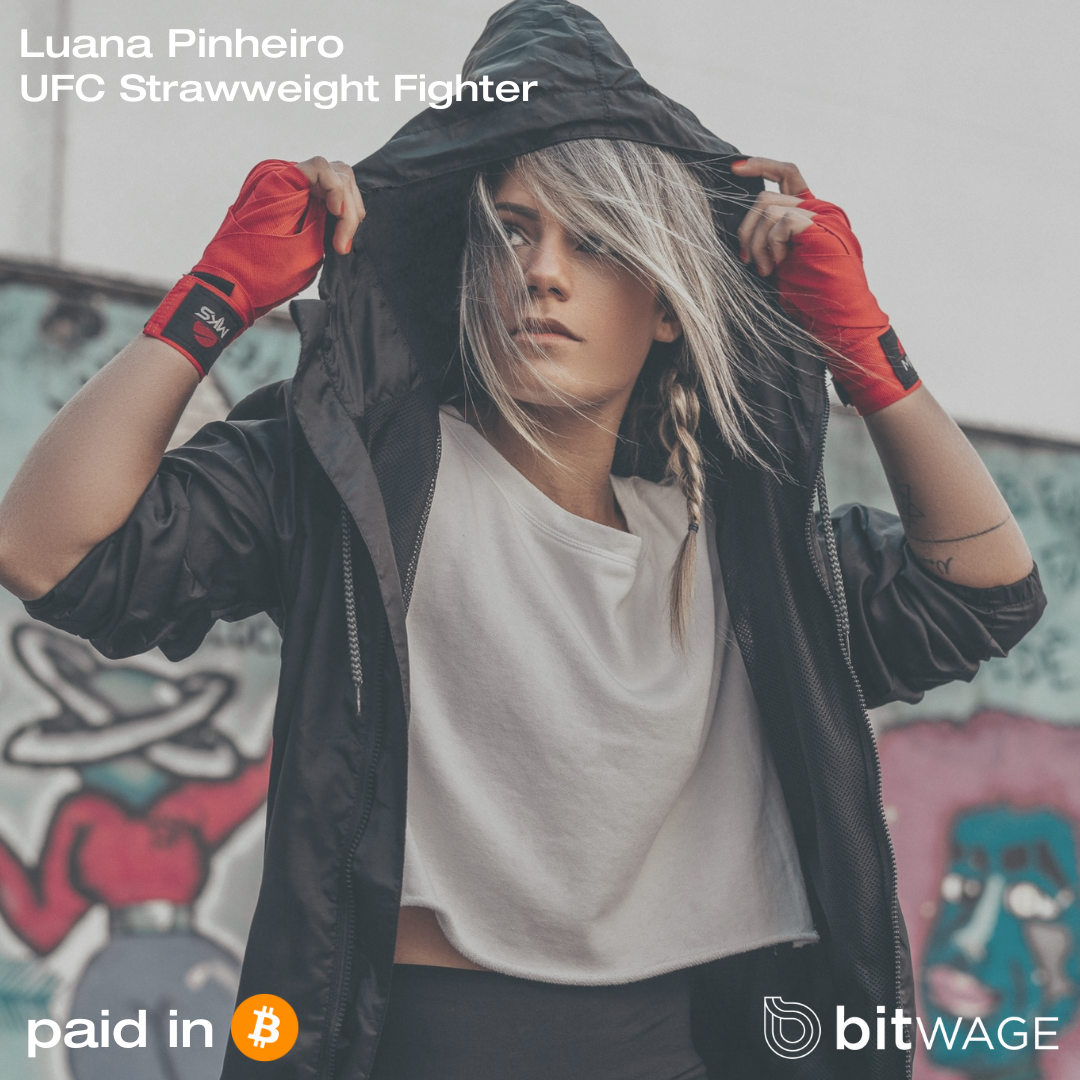 Luana was born in 1993, which is around the time the Brazilian currency Real was introduced and pegged 1:1 to the U.S. dollar. It is now 5 BRL for 1 USD. For Luana, Bitcoin allows her to bypass these inflationary practices.
But why is she using Bitwage specifically?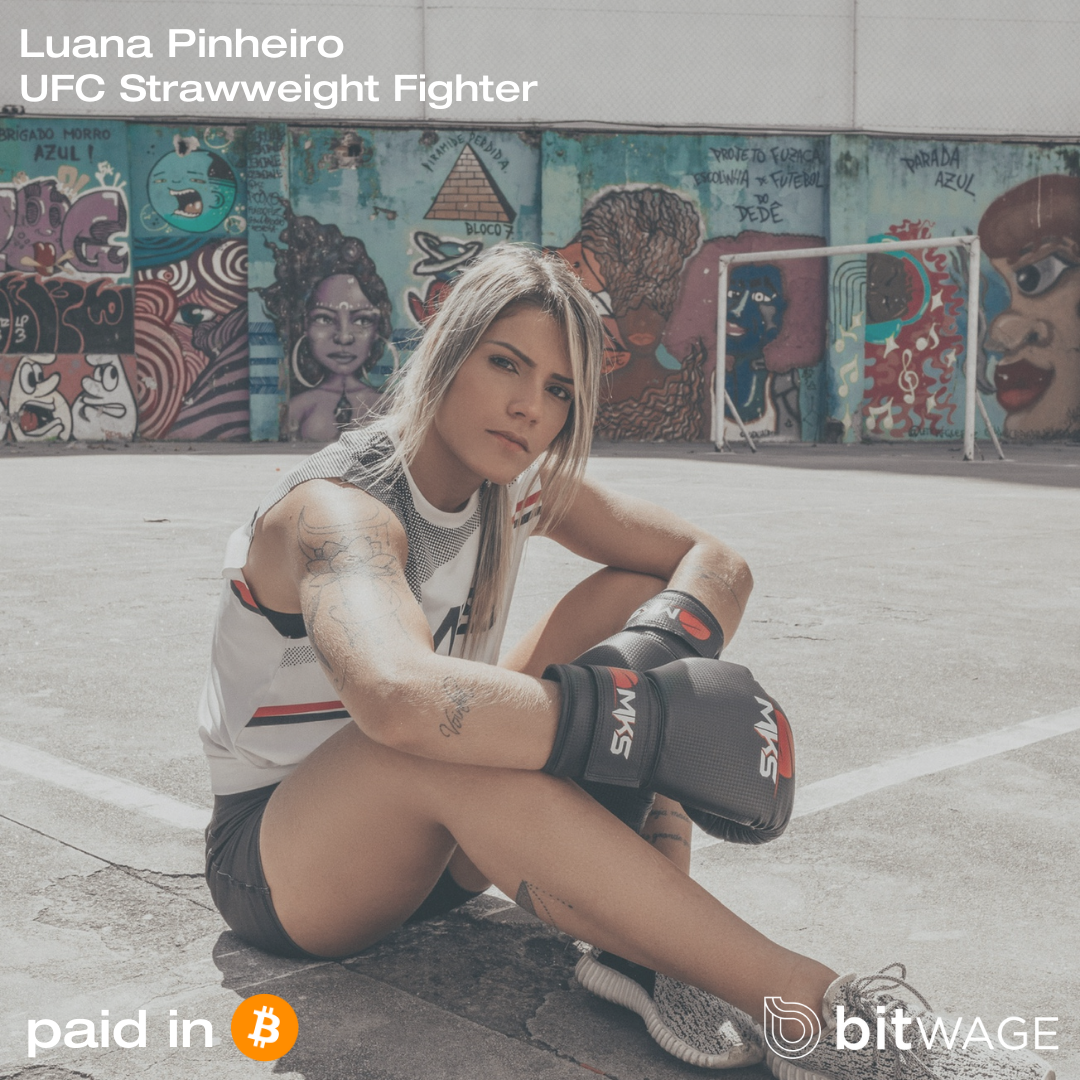 "It's easy," she says. "The Bitwage process is automatic. I'm always busy with training, so I like anything that is automated. And with Bitwage, I trust their process."
We are thrilled to be working with such a talented, passionate fighter and we look forward to her incredibly successful and dynamic career.
---