(NewsBTC) Urdubit Bitcoin Exchange Partners With Bitwage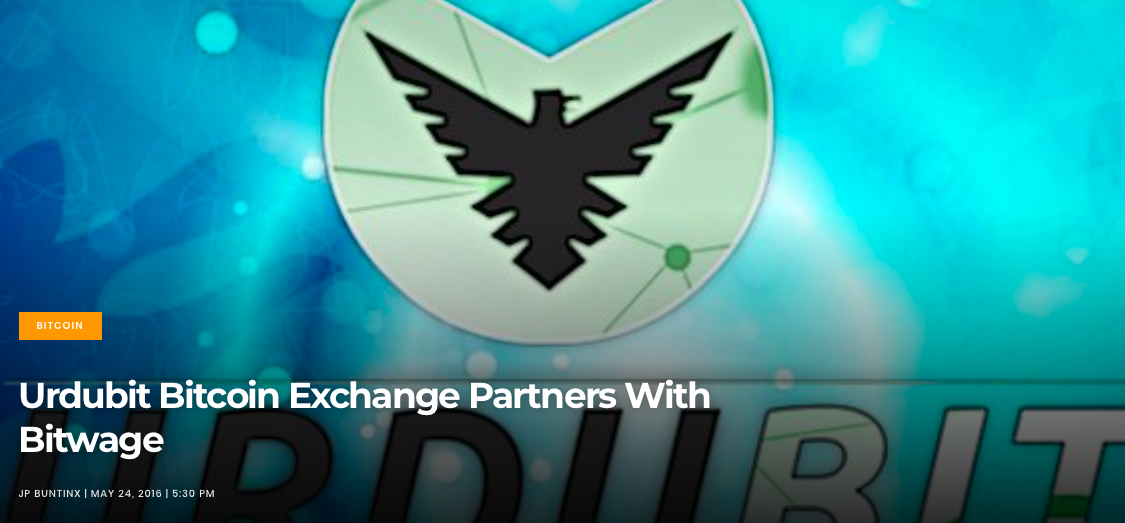 JP BUNTINX | MAY 24, 2016 | 5:30 PM
Partnerships are always exciting in the world of Bitcoin and cryptocurrency, especially when it involves two completely different companies working together. Urdubit, the leading Bitcoin exchange in Pakistan, has partnered with Bitwage, a company specializing in Bitcoin payroll services.
Urdubit and Bitwage Form An Interesting Duo
When two businesses active in the world of Bitcoin decide to form a partnership, there is a general buzz of excitement in the air. While the agreement between Urdubit and Bitwage may seem a bit strange on first sight, there is a big market for the service offered by both companies.
In Pakistan, where Urdubit is active, there is a large community of freelancers who want to get paid in a frictionless manner. Bitcoin presents an attractive solution in this regard, as the transaction fees are minimal, and users can convert Bitcoin through the Urdubit platform. With more than 180 million people living in Pakistan, this is an enormous market for cryptocurrency with a lot of potential.
Bitwage, on the other hand, is a company focusing on providing Bitcoin payroll services to both enterprises and freelancers. Accepting payments in fiat currency can be converted to Bitcoin, which removes the need to own a bank account. With over US$4m in transactions processed already, the Bitwage platform, has proven to be quite a success so far.
This new partnership between Urdubit and Bitwage is great news for all freelancers in Pakistan, as it will now be possible to convert Bitcoin transactions to fiat more easily. For the exchange platform, this makes life a bit easier as well, which will, in turn, benefit the end user. With a freelance market worth close to US$100m in value, this new partnership can present some significant changes in the region over the coming years.
Last but not least, it is important to note Bitwage lets users receive their wage in either digital or cash or a combination of both. Employers don't even have to sign up for the service, as the recipient can give them the bank details required. In fact, employees working for some of the biggest firms around the world use this service, as it gives them freedom of choice.
Source: News Tip Via Email
Header image courtesy of NewsBTC
Full article available here.