Getting Paid in Digital Dollars: Bitwage Pioneers International Payroll with Vibrant Wallet Integration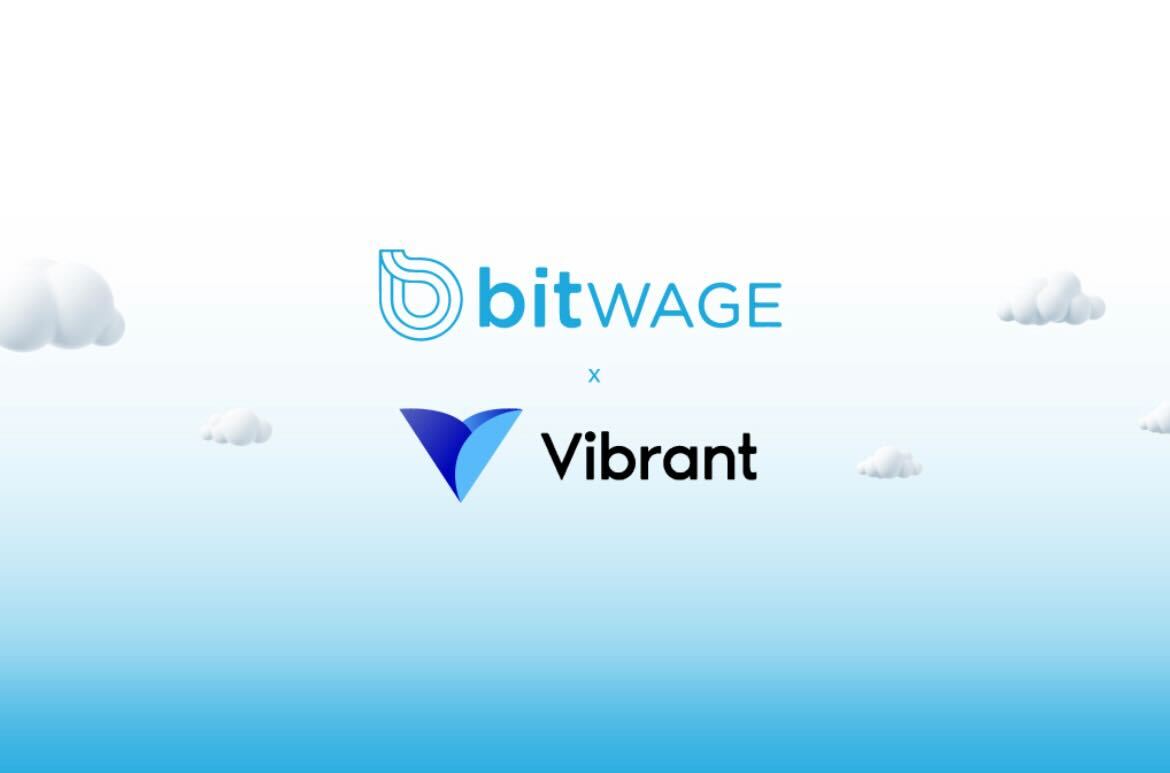 Bitwage introduction
At Bitwage, we see that while workforce talent is distributed globally, opportunities are not. We aim to bridge this gap, by making it easier to onboard and pay workers globally.
One of the ways we do this is by allowing anyone around the world to get paid in digital dollars right to their phones.  
No Fees, Seamless Keys 🔐 integration with Vibrant
Bitwage, the largest global payroll and freelancer management platform with a seamless Bitcoin and crypto payroll integration, is excited to announce a collaboration with Vibrant wallet.
Today we at Bitwage are excited to say that global payroll and freelancer management just got way easier and cheaper with our cooperation with Vibrant.
This will make stablecoin payments easier and cheaper for everyone across the world as there are no gas fees. Stablecoins, like Stellar USDC, enable seamless, instant, and low-cost cross-border payments. No gas fees and the best industry rates mean getting more for your money regardless of who is paying you. Yes, anyone can use it to get paid this way regardless of their employer, and companies can use it to run crypto payroll and pay their workers globally.
Let's see what this partnership is exactly about.
How exactly does this work?!
Bitwage & Vibrant integration makes it easy for users with no cryptocurrency or stablecoin experience to get set up and paid in digital dollars. Users can then withdraw their funds as local currency in up to 16 countries.
Here's how it works: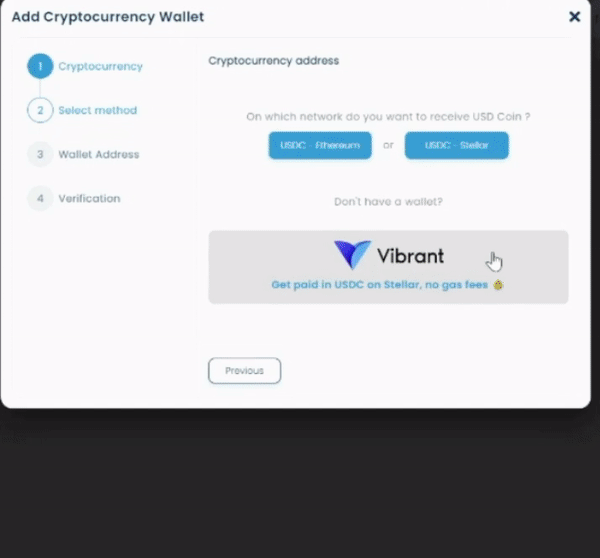 1 - Scan the QR code within Bitwage's platform - get the Vibrant wallet
2 - Scan the QR code again
3- Approve the connection on the Vibrant wallet
4- Confirm the connection on the Bitwage platform
5 - Get paid!
This frictionless experience removes the need to know anything about public keys or addresses, creating a streamlined user experience, while also maintaining security and the ability to really control your money.

"We are very happy to work and partner with Vibrant wallet to make stablecoin wages in US dollars efficient, streamlined, and even easier for all of our users."  
"This integration will allow thousands if not millions of people to receive their international wages in stablecoins. And we are not just talking about receiving international salaries faster and cheaper, but it is also about enabling these workers to save their hard-earned cash in assets they believe in."
      Jonathan Chester, CEO of Bitwage.

With this partnership, users can now receive their salary/wages, regardless of who they work for, directly to their Vibrant wallet simply by scanning a QR code provided within Bitwage's platform.
Receive international salaries/wages
Receiving a salary from any company you work for, being that a regular job, a gig work site like Upwork/Fiver, or simply as an Airbnb host, with Bitwage's pioneering platform, is super easy. You can get paid even without your employer being onboarded or even without asking them for permission. And that is something very important, considering some employers are not yet embracing the future of money for what it is.
This means once your funds are in the Vibrant app, transactions are free from any hidden costs or charges, so you can use your funds without worrying about extra expenses.
So what is the Vibrant app?‌‌
Vibrant is the ultimate digital wallet that allows users to more securely store, send, receive, cash in, and cash out with Stellar USDC - a leading dollar-based stablecoin. There are no hidden costs or charges in Vibrant, so users can use it without worrying about extra expenses. Vibrant also makes it easy for users to cash in and cash out in their local currency at thousands of locations, with the most competitive rates in the industry. This all boils down to users the best value for their money.
What is the Stellar USDC stablecoin?‌‌
USD Coin (USDC) on Stellar combines the power and inclusivity of the Stellar network with the world's fastest-growing dollar digital currency. Stellar USDC enables seamless, near-instant, low-cost cross-border payments, remittances, and next-gen treasury management, and is already supported on many prominent projects.
This joint venture is making it easier for businesses and employees to access and use stablecoins, which are becoming increasingly important not only in Latin American countries like Argentina but across the world. Providing a solution and helping individuals and companies get more value for their hard-earned money should be a goal of more companies.
"Amid the challenging economic landscape in Argentina, where official inflation rates have exceeded 100%, it has become increasingly difficult for people to save. The Bitwage & Vibrant collaboration will not only allow people to get paid in digital dollars for their international work but also receive the digital dollars in the Vibrant app more seamlessly. Users can then keep the digital dollars in Vibrant, send to friends and family or convert them into local currency at the time when they need it."
       Min Lin, GM of Vibrant.
Bitwage's 50$ referral program to go live
As part of the newly announced partnership, Bitwage will be launching a $50 referral program specially targeted for users in 🇦🇷Argentina to encourage more people to get paid this way for their remote work.
More details: http://blog.bitwage.com.ar/plan-de-referidos-bitwage-vibrant/
"We are committed to educating as many remote workers as possible about the benefits of using our platform for them to get more for their hard-earned money. Our partnership with Vibrant is just the beginning of our journey where we are already seeing how money is changing. Future will look much different, that is certain and we hope that Bitwage helps to make it better."
       Jonathan Chester, CEO of Bitwage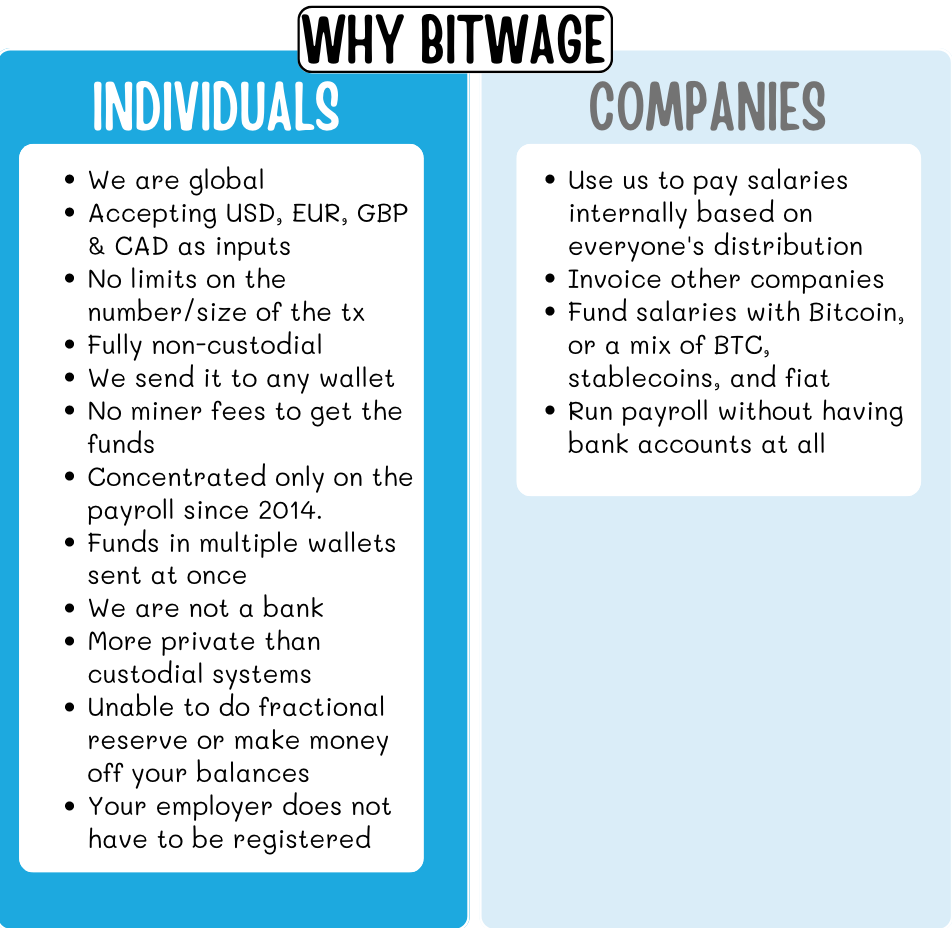 Get Paid By Using Bitwage
Regardless of who is paying you. Companies, run your payroll with us!
A faster, cheaper, and better way of getting paid.
Sign up right now - it's free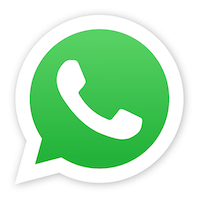 Contact us or come and Say Hi here:
Web - Twitter - Twitter Latam - Slack - Email - Linkedin