Bitwage Introduces COP and AUD Local Payout Options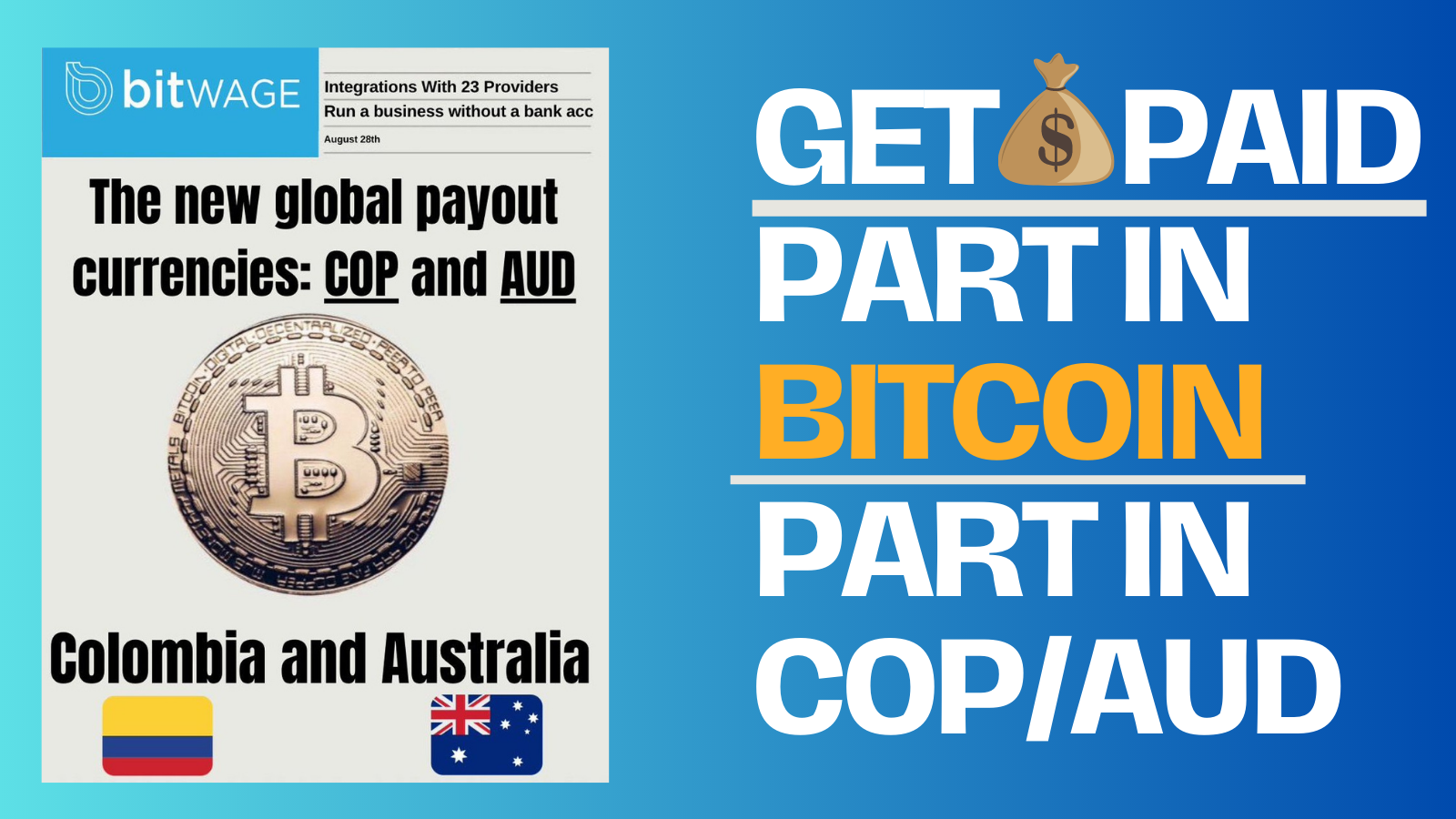 Today, we are thrilled to announce the integration of COD and AUD local payouts, marking another significant milestone in our journey to deliver seamless cross-border and multi-currency services.
Receive a portion of your salary in Bitcoin. The rest? No worries – it can be securely sent to your bank account as local currency. This addition to our local currency payouts reaffirms our commitment to offering constant improvements and more options to our valued users who have asked for more local payout options.
As the world's leading global payroll and freelancer management platform, Bitwage is relentless in pioneering the future of global payroll and continuously staying at the forefront of innovation. Since 2014, we have been setting the standard in the industry, always striving to provide cutting-edge solutions that simplify financial transactions for our users.
Contact us or come and say Hi here:‌‌
‌‌Twitter - Twitter Latam - IG - Email - Slack - LinkedIn - Web - Latam web