First-Ever Latin American Athlete Gets Paid in Bitcoin with Bitwage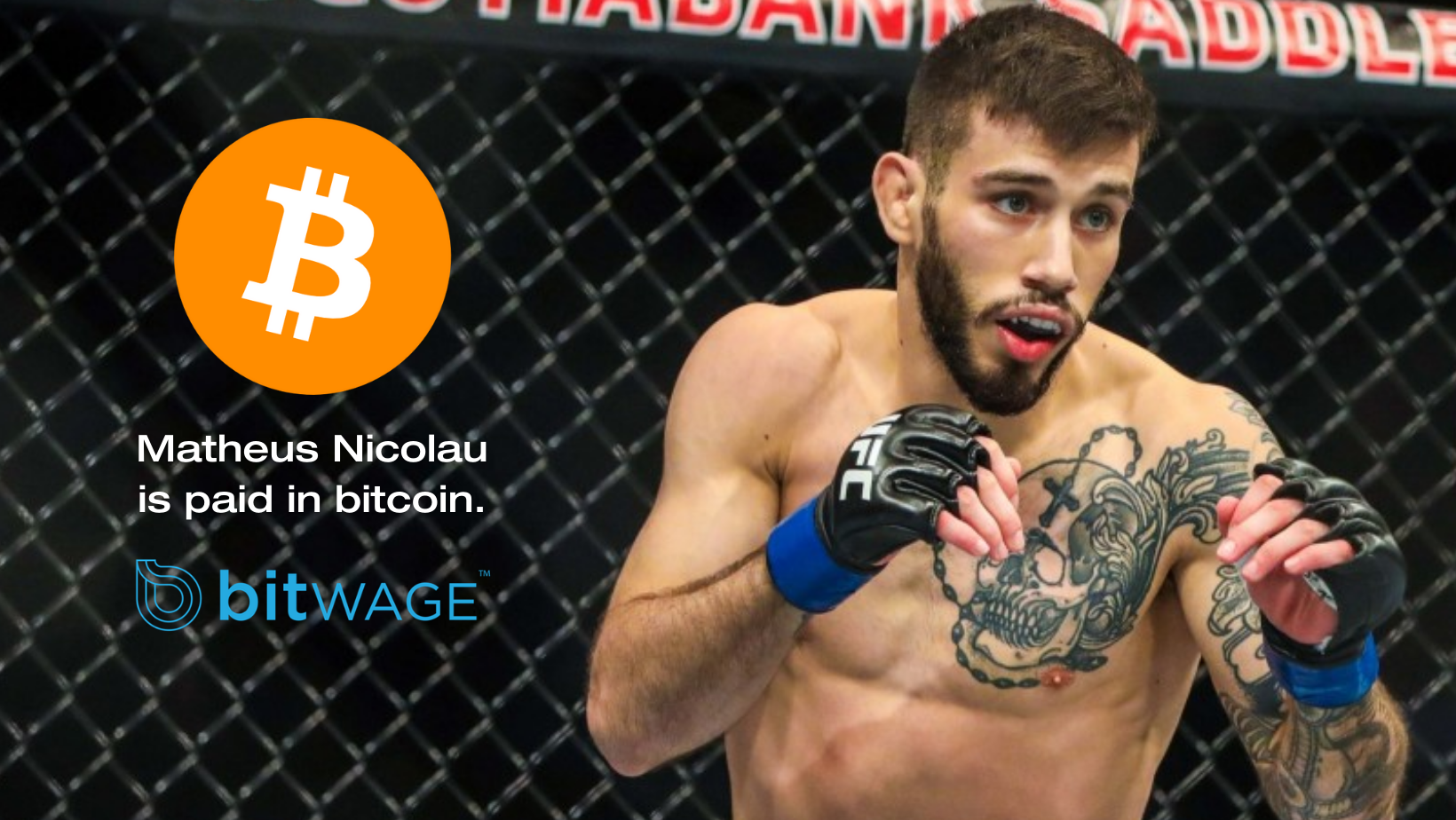 Bitwage is slamming the most brutal sport right on its head by working with the #8-ranked flyweight Matheus Nicolau to help him become the first-ever Latin American athlete and the second UFC Fighter to get his paycheck in Bitcoin.
In addition to Matheus, his PR manager Vinícius Las Casas will also be paid in this innovative asset, making them the first-ever fighter/manager duo to be paid in Bitcoin.
"I make my money the hard way. I bleed for it. This is an intense sport where you put everything on the line," said Matheus. "But making money in the UFC is a complicated process. Fighters take a smaller cut than most people think. Then it hit me: Bitcoin is the solution. I worked with Bitwage to create this solution to ensure that my work pays dividends in the future."
We at Bitwage pride ourselves on being a premium payroll service that allows anyone in the world to get paid in Bitcoin without their employer needing to be onboarded. This creates a solution where paychecks are faster, cheaper and accessible to anyone in the world. We've been providing this premium service since 2014.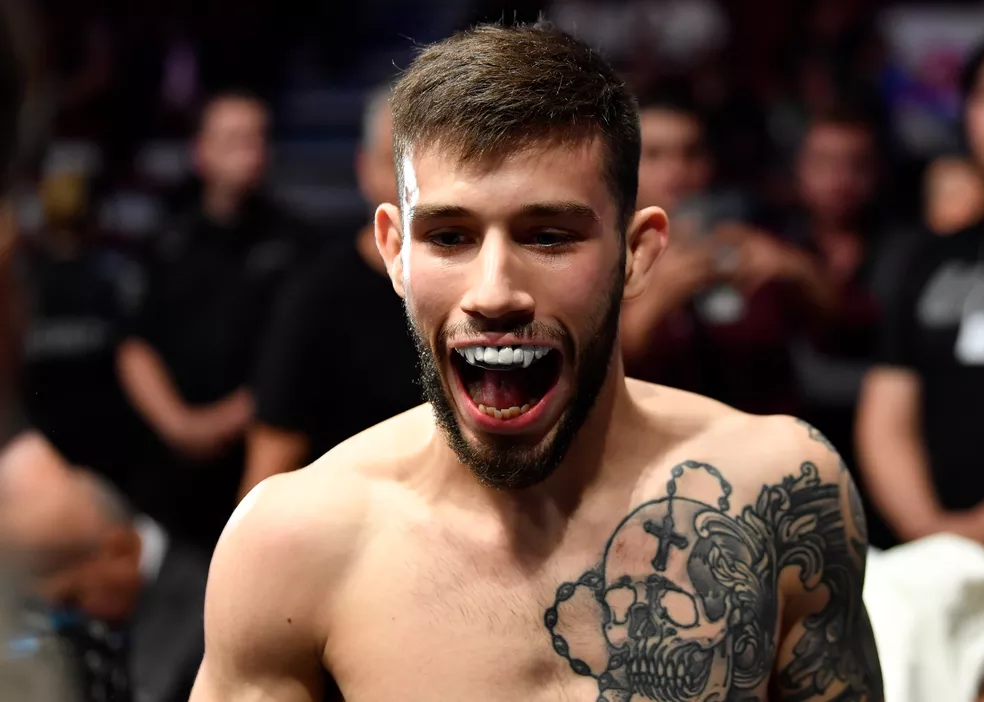 Here's how it works: You register with Bitwage and receive a bank account number. Next, you choose what percentage you want to receive in Bitcoin, and then you give the new account number to your employer. Once they send the paycheck, you will receive Bitcoin in an address that you control. If you did not allocate 100% to go into Bitcoin, you will receive the rest of the money to your regular bank account. This is exactly how Matheus will be receiving his future payments from the UFC.
"When Matheus asked me to join him on this Bitcoin journey, I knew we needed to have a plan, said PR Manager, Vinícius Las Casas. "Matheus's proof-of-work is in his blood and his sweat, so we couldn't afford mistakes. We needed security turned up to the max. I knew that from the start."
Bitcoin is a true digital gold that is decentralized, borderless and non-confiscatable. With a supply cap of 21 million, it is mind-boggling to think how something can be both digital and scarce. If you were to rally up all the USD millionaires in the world (approx. more than 57 million) there would not be enough for even just half a Bitcoin per person. In Latin America, this scarcity is inherently understood: People use Bitwage as a lifesaver to help them add more value to their work while circumventing inflation.
"Working with Matheus has been a rewarding experience for us," said Bitwage CEO Jonathan Chester. "He's an amazing fighter with a champion mentality. Having our team go to Rio De Janeiro in-person was part of our exclusive concierge service that we provide. We educate, create protocols, set backups and have them test it on their own."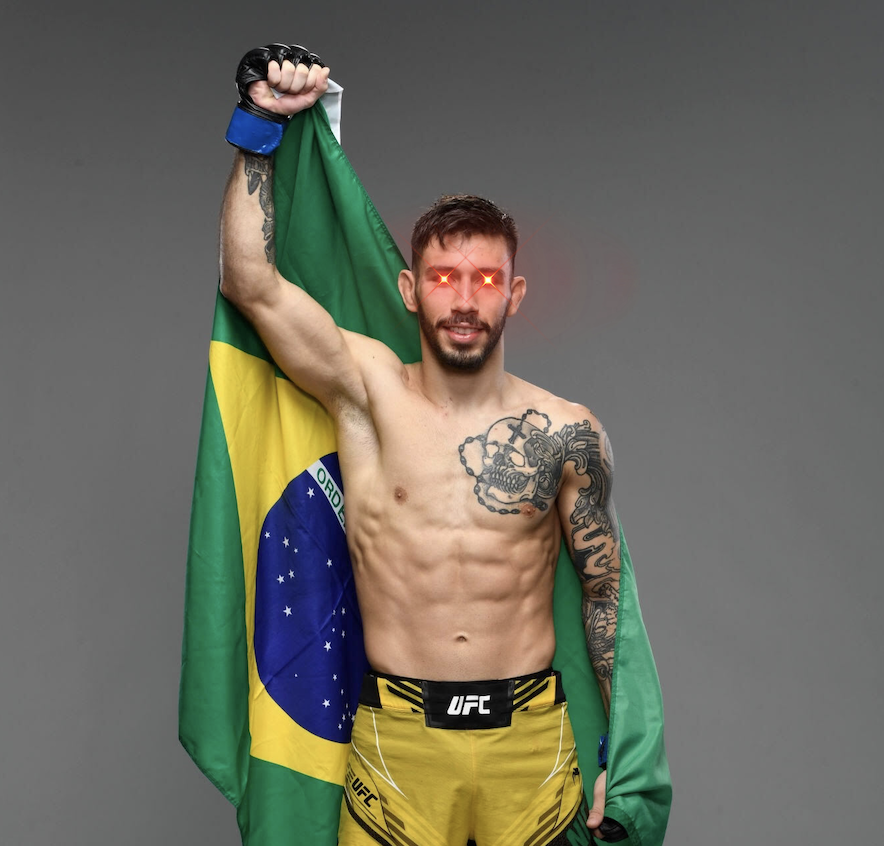 Matheus – the #8-ranked flyweight with a 17-2-1 record –is fighting on Saturday, March 26th against David Dvorak in Columbus, Ohio and his paycheck will arrive to him as Bitcoin to an address he controls.
Matheus and Vinícius symbolize the continuation of a trend for athletes to get paid in Bitcoin: professional soccer players Achara Ifunanyachi and Alex Crognale made similar moves in 2021 by using Bitwage as their premium service provider.