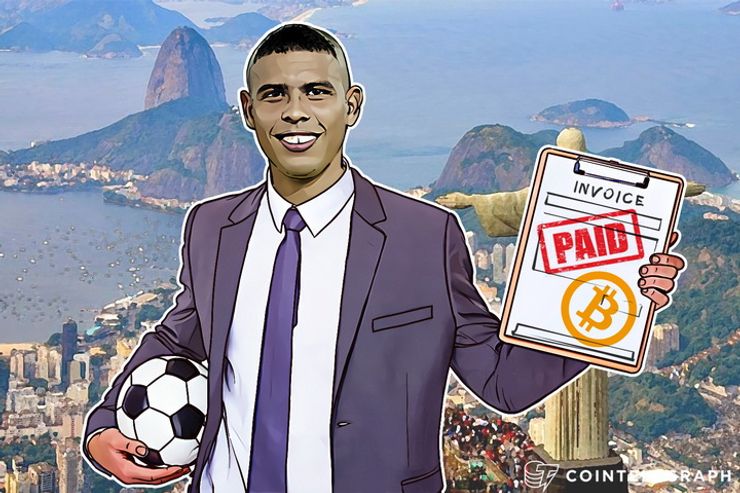 (Cointelegraph) Bitcoin Payroll Bitwage Offers Direct Invoicing In Brazil
Table of Contents
By Iyke Aru AUG 01, 2016
Bitwage announces that starting from Monday, August 1 2016, Brazilian contractors and freelancers can invoice in the United States (USD), Eurozone (Euro), Canada (CAD), Australia (AUD), Switzerland (CHF), or the U.K. (GBP), without requiring their clients to sign up with them.
The announcement says that once the funds are transferred, Bitwage uses the Bitcoin Blockchain, a new financial technology which currently manages over $10bn in assets, to transport the value to Brazil almost instantly.
Once in Brazil, the assets are sold into Brazilian Real and delivered straight into your local bank account.
Bitcoin over wire transfer
Usually, an international wire transfer through Brazil's legacy banking network can take five to fifteen days, cost at least 320 R$ from a 4,000 R$ payment, and it's not unheard of for transfers to simply get lost.
According to Jonathan Chester, President of Bitwage, by leveraging the Blockchain, his company has typically seen transfer speeds into local Brazilian bank accounts the next day with workers receiving up to 10% more money compared to exchange rates on bank wires during our beta in Brazil over the last 5 months.
Chester says:
"With thousands of users on Bitwage, international contractors, freelancers and employees can receive payments from freelance marketplaces such as Upwork, Freelancer, Staff, and Toptal, to tech industry giants like Facebook, Google, and Yahoo. Whilst previously contractors, freelancers and employers were at the whim of their clients or employers to choose a payment system, Bitwage's frictionless invoicing system gives this choice back to the workers."
The impact of the internet
According to the world bank, Brazil's economy has lifted 15% of their people out of poverty since the turn of the century and they're correcting income inequality, it's not just benefiting the wealthy.
High speed internet access increased by an astounding 55% in 2013 alone thanks to millennials signing up for 3G/4G mobile service. Once online, they began educating themselves to join the global contracting and freelance market.
Chester tells Cointelegraph that since January 2015, Bitwage has been processing international wage payments for workers all over the world, starting in the Philippines.
Also, he says that Bitwage has seen significant growth on its invoicing solution, which allows workers all over the world to harness the efficiency of the Bitcoin Blockchain without requiring their client or employer to have to sign up.
Chester stated:
"Over the last year, Bitwage has transferred $5,000,000 in wage payments all over the world with no losses. During this time, Bitwage became insured for errors and omissions and cyber liabilities by a top-rated US insurance carrier with an AM Best Rating of A and above."
Finally, he explains that with this product, the company from which funds originate does not need to alter its internal processes as only the banking details the user will be changed to one issued by Bitwage.
He concludes:
"The company sending the payment does not have to change any of their processes. To them, it looks like they are now just sending a domestic wire transfer, instead of an international one, which happens to save them money on flat fees."
Full article available here.
---