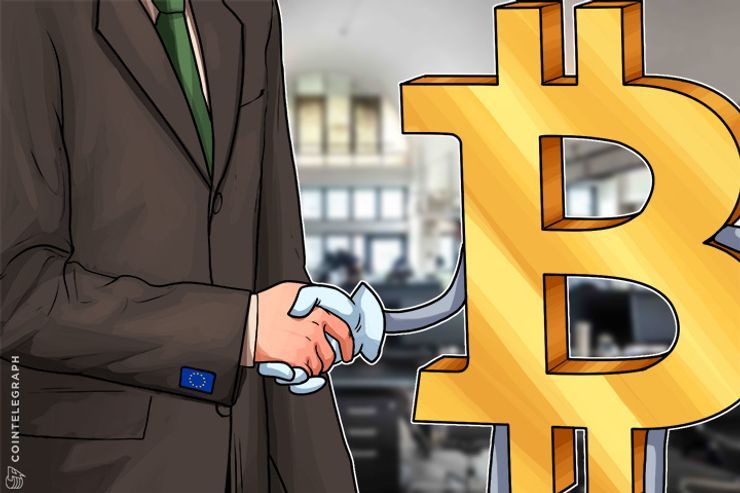 (Cointelegraph) Bitcoin Company Partners With EU Banks to Improve Wage Payment Solutions
Table of Contents
By Iyke Aru APR 17, 2017
Silicon Valley-based payment gateway Bitwage claims to have partnered with banks to achieve same day wage delivery services to its clients.
Peculiar improvements
In a press release, the company claims to have implemented two major upgrades to its services which are real-time transaction viewing and no deposit claims. All users receiving wages from EU companies will be able to see exactly when funds have been received by Bitwage without waiting for it to process payrolls to know whether funds have been received.
Previously, when Bitwage received wages with ambiguous information on the description of the deposit, the funds would go through a claims process that requires the user to upload information that would prove the funds belonged to them.
With the new unique IBANs, users receiving wages from EU companies no longer need to create deposit claims, as payment descriptions are no longer required for these transactions.
External support
According to Jonathan Chester, president of Bitwage, this service is a product of the BPIFrance grant which has enabled his company to expand throughout Europe in improving financial services solutions across the region.
Chester says:
"We are happy to announce the launch of unique IBAN numbers for all users receiving wages in the EU. Now EU users have the first real option for a direct deposit into any wallet of their choice. We are able to offer this through a new banking partnership we've made over the past few months."
A more flexible system
Chester also tells Cointelegraph that unlike the US, where workers typically have the ability to split their payroll into two accounts at the payroll provider level, workers in the EU receive their entire wage in a single bank account.
Last year, Bitwage launched the ability to split payroll directly on their platform so that individuals could receive their entire wage through Bitwage and split between digital currencies and local currencies, such as Euro, USD or BRL.
Bitwage's most recent solution involves the launch of unique IBAN numbers for all users receiving wages in the EU. Now, EU users have the option for a direct deposit into any wallet of their choice and users with monthly transaction volumes over 1,999 Euros may request unique EU IBANs as well.
Chester concludes:
"Bitwage is the most popular payroll & invoicing solution built on top of Bitcoin. We hope to bring our innovative solution from the US into the European markets so that people can begin receiving their wages in digital assets and leverage the solution for faster, cheaper payments across borders. We see this as the beginning of opening up the European markets to freelancers and remote workers living in countries with weak monetary systems, such as Venezuela, Brazil, Morocco and much of Eastern Europe."
Full article available here.
---