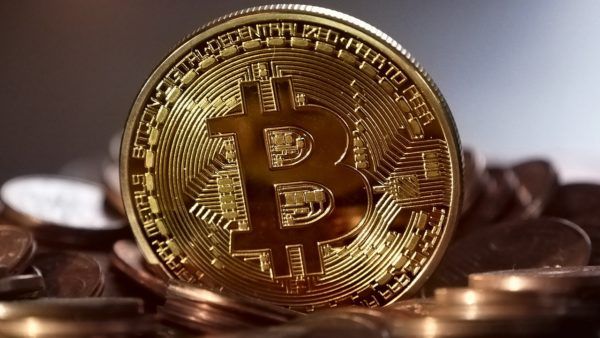 (Coinstituency) US Companies Can Now Pay Taxes In Cryptocurrency
Table of Contents
January 16, 2019 by Iyke Aru
Bitwage & Simply Efficient HR Partner To Allow Companies to Fund W2 Payrolls & Payroll Taxes in Bitcoin and Ether
Global leading cryptocurrency payroll service provider, Bitwage has always focused on "Closing The Loop" in the Bitcoin financial cycle. The financial loop works as such: Individual obtains Bitcoin, Individual pays merchant in Bitcoin for goods and services. Merchant pays employees with Bitcoin. When Bitwage first launched, the company's goal was to close this loop, by allowing workers to receive any percentage of their wage in Bitcoin with or without their company signing up.
But there was always something missing. The ability for companies to fund payrolls with Bitcoin. It turns out there are many companies within the industry that hold a lot of Bitcoin or Ether, but need ways to pay their local currency obligations to employees, freelancers, vendors or tax agencies.
Over the past year, Bitwage has been working with companies such as Paxful and Aragon to accept cryptocurrency and help them pay out various local currencies around the world. Today, Bitwage announces that it has partnered with Texas-based Payroll & HR company Simply Efficient HR, to allow companies for the first time to pay W2 Employees and Payroll taxes in all 50 US states plus Puerto Rico funded in Bitcoin and Ether.
Operating of the Houston, Texas area, Simply Efficient HR is one of the fastest growing Administrative Service's Organization (ASO) due to their innovative and scalable business model for Human Capital Management Solutions.
As a result of this partnership, employees are now able to choose any percentage of their wage to be in USD or Bitcoin.
How does it work?
Signup
Company signs up to Bitwage.
Company reaches out to Bitwage support for Payroll & HR services.
Company receives personalized account management from Simply Efficient HR team.
Company adds Simply Efficient HR account on Bitwage.
Payroll
Simply Efficient HR invoices Company through Bitwage for USD needed to fund payroll taxes and employee payrolls.
Company accepts invoice and funds payroll in BTC or ETH.
Taxes and Workers get paid.
The partnership has been live in Beta since November with it's first customer, Paxful, a peer to peer exchange that offers over 300 ways to purchase Bitcoin. Hayel Abbassi, Paxful Controller, has this to say about the service,
"Bitwage bridges the gap between bitcoin and the traditional finance system. As a company that earns 100% of revenue in bitcoin, we are always looking for service providers who will accept digital currency. Paxful has a significantly sized team in the states and we need to pay them as employees on payroll, not as contractors. Bitwage has recently formed a partnership with a traditional payroll company who integrates into their platform to provide these services. Paxful simply sends bitcoin to an address, and our employees receive net checks with the proper federal and state taxes withheld. "
Today represents the official launch out of beta for this solution. A full list of services can be found here.
In addition to funding payroll, US companies are able to pay for benefits, such as health insurance, as well as HR compliance services. Companies around the world are able to fund with their crypto holdings to pay local vendors in the US, Eurozone, UK, Brazil, Philippines, India, Mexico, Argentina and more.
Larry Clark, Partner of Simply Efficient HR describes the development as an added payroll opportunity for businesses and their employees across the US.
We are a new breed of HR thinking offering our clients fresh new innovative ideas to help them empower their business and employee growth. Our partnership with Bitwage proves this statement. Along with Bitwage, our companies are building new innovative ideas to offer digital currency as another payroll option for businesses and their employees across the US, he says.
CEO of Bitwage, Jonathan Chester expressed his excitement on the partnership. Chester hopes that this will help in achieving the original goal of the company, which is to close the financial loop within the cryptocurrency industry.
Chester says;
As the leader in cryptocurrency payroll solutions, we are excited to continue to push the adoption of real use-cases within the industry. Together with Simplexity, we hope to close the financial loop within the cryptocurrency industry and continue to make Bitcoin and other cryptocurrencies a part of everyday life.
Article and image taken from Coinstituency.
---