(CoinDesk) Bitwage Launches International Bitcoin Payroll for US Employers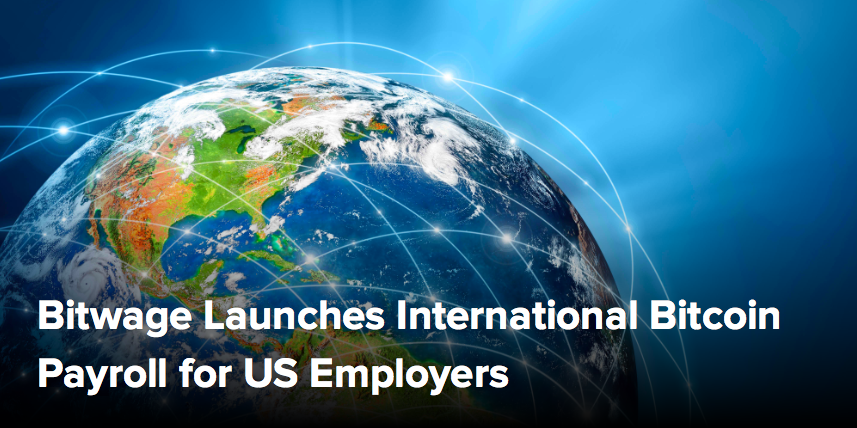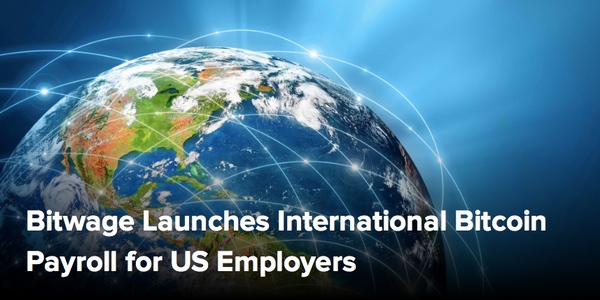 Daniel Cawrey,Jan 19, 2015 at 16:16 UTC | Updated Jan 19, 2015 at 20:09 UTC
Bitwage has launched a new bitcoin-based payroll product that allows American companies to pay employees outside the US in their local currency.
The company's first partnership as part of its international push is with bitcoin exchange Coins.ph, and allows firms to quickly and cheaply pay workers in the Philippines – even if they don't have a bank account.
Jonathan Chester, founder and Chief Strategy Officer of Bitwage, told CoinDesk he sees bitcoin as the singular payment protocol for paying people across the globe.
He explained:
"The core of our products is basically trying to figure out how to bring modern financial tools around the world. We see bitcoin as a way to facilitate that."
How the product works
Bitwage's international payroll solution accepts and pays out in fiat currency, but uses bitcoin in the middle to transfer the value from one place to another.
Since Bitwage already has a bitcoin payroll system in the US, it was easily able to integrate with Coins.ph; sending them bitcoin to be paid out at the other end.
Coins. ph customers can choose to collect Philippine pesos or preloaded cash cards, or receive their payments via bank transfers. Even door-to-door delivery of cash is possible.
Chester said:
"Bitcoin is the best way to get cross-border payments into the hands of both banked and underbanked people."
Bitwage acts as a invisible middle entity in payroll transactions. Employers usually ask an employee for bank transfer information when they first start working for the company.
"They're just routing the [transaction] to Bitwage as opposed to routing the credit to a bank account," explained Chester.
The Philippines market
There are a number of players looking to bring bitcoin to the Philippines market, which is largely a cash-based society with a large number of ex-pat workers that remit money home.
Companies like Coins. ph, 37Coins and Boost VC-backed Palarin are all seeking to gain a foothold in this Southeast Asian market.
Cheap labor costs and often good standards of English also mean there are a number of employers in the US that employ Philippine developers, transcriptionists and general office assistants remotely.
However, it's not easy to send money to the Philippines, as funds can take many days to arrive and transaction fees are often high. An additional hurdle is the high number of unbanked in the country.
Bitwage is hoping to disrupt that scenario by utilising bitcoin's faster transaction speed and relatively low fees in combination with Coins. ph's exchange service at the Asian end.
Bitwage is currently part of Plug and Play's bitcoin accelerator program in Sunnyvale, California.
Globe image via Shutterstock
Full article available here.