Bitwage Users: Here's What to Know About the Ethereum Merge Tonight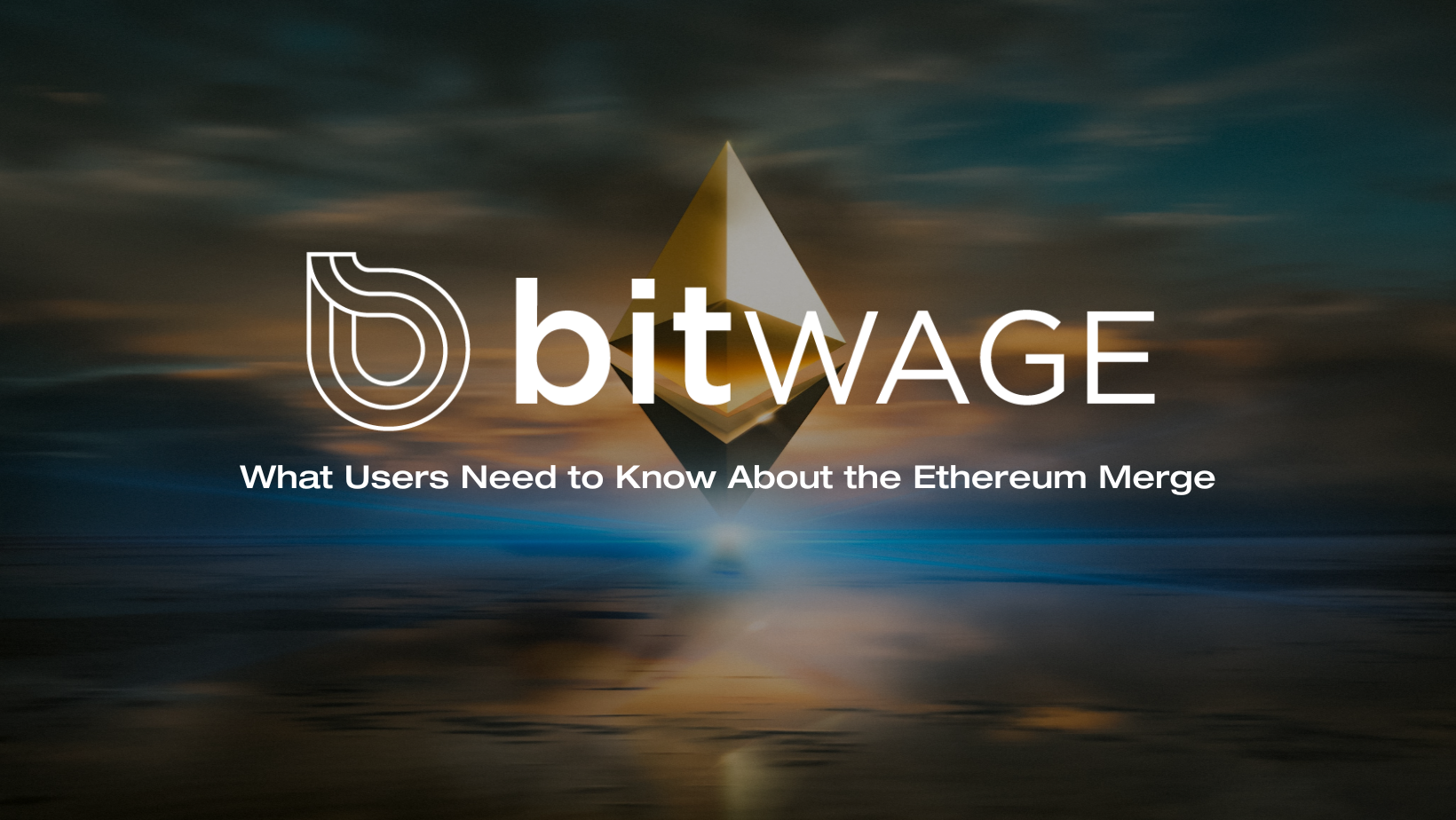 In less than 24 hours, the current Ethereum Mainnet will merge with the Beacon Chain proof-of-stake system. This will mark the end of proof-of-work for Ethereum and the full transition to proof-of-stake.
This will be the most significant upgrade in the history of Ethereum and it's important to understand how this will play a role in the operations here at Bitwage.
As of right now, Bitwage supports Ethereum payouts as well as USDC and DAI, which are also supported by the Ethereum network. These cryptocurrencies will move from the proof-of-work system to the proof-of-stake system.
And so what does this mean for Bitwage users? Anyone getting paid in ETH, DAI, or USDC may expect a delay. While we believe that all funds should be delivered tomorrow as usual, there is a chance that they may be pushed back for one day.

Additionally, to ensure no delays, our users can change payouts to Bitcoin, USDC on Stellar, CUSD, or local currencies.
Feel free to contact us at support@bitwage.com with any questions or concerns.