Bitcoin Payroll & Crypto Payroll for Companies and Individuals

In a recent episode of the "Crypto and Blockchain Talk" podcast, Raúl from our team shared his insights on the current state and future of the cryptocurrency industry and the role Bitwage plays in it.
Bitwage is a Bitcoin Payroll company offering premium service since 2014
Bitwage is a company that enables individuals and companies to receive all or a portion of their salaries/wages/paychecks in Bitcoin, as well as local fiat currencies. One of the key benefits of Bitwage is that it allows employees to receive their wages in Bitcoin without having to ask for permission from their employer. Get paid in Bitcoin - the future is now.
During the podcast, Raúl highlighted that more and more people are becoming interested in cryptocurrency, and that this is leading to an increase in the adoption of Bitcoin and other cryptocurrencies. He also noted that we are uniquely positioned to capitalize on this trend, as it allows people to easily and securely receive their wages in Bitcoin. It is worth noting, that we have been doing this since 2014. and are concentrated on payroll and allowing anyone to Get Paid in Bitcoin or stablecoin, regardless of who you work for.
So, how exactly does Bitwage work, and why should companies and individuals consider using it?
One of the main challenges of using Bitcoin for payroll is that employees need to be able to convert it into their local currency to pay bills and living expenses. Bitwage solves this problem by allowing employees to receive a portion of their pay in their local currency, while still getting the benefits of Bitcoin for the rest. And by doing so, you get more for your money.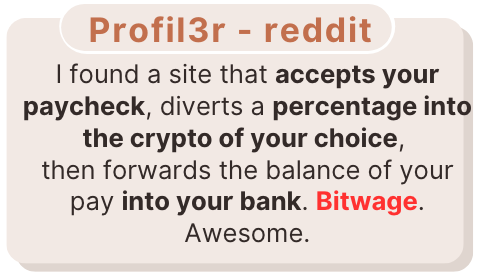 Bitwage allows companies to pay their employees in Bitcoin, and offers several options for employees to receive their funds, including direct deposit to a bank account or Bitcoin wallet. Employees can choose to receive a percentage or all of their salary in Bitcoin. It is up to each individual to choose their allocation.
One of the main benefits of using Bitwage is that it simplifies the payroll process for businesses by eliminating the need to hold or manage Bitcoin themselves. Not to mention you can run payroll funded in fiat, bitcoin, stablecoins, or mix and match. Additionally, employees can enjoy faster and more affordable international payments, as well as the potential for long-term Bitcoin price appreciation.
Bitwage is compliant with all relevant tax and labor regulations in the countries where it operates, and offers multiple layers of security to protect both companies and employees. Raúl believes that the future of payroll is digital, and that Bitcoin and other cryptocurrencies will play a major role in this transformation. He sees Bitwage and our team as key players in this space, and is focused on expanding its reach to more companies and employees around the world.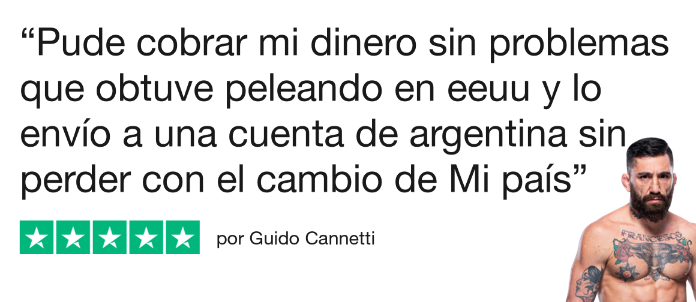 Crypto payroll will be the norm for every company (very soon)
In conclusion, Bitwage offers a convenient and secure way for businesses to pay their employees in Bitcoin, while also allowing employees to receive the benefits of the cryptocurrency without the hassle of managing it themselves. As the world becomes more digital, payroll solutions like ours, are likely to become more popular. If you're interested in simplifying your payroll with Bitwage, you can sign up on our website today. And you might ask, why us, why Bitwage?
1. we are global
2. we accept USD, EUR, GBP & CAD as inputs
3. No limits on the number/size of the tx
4. Fully non-custodial
5. We send it to any wallet
6. No miner fees to get the funds
7. Concentrated only on the payroll since 2014.
8. You can use Bitwage if you want your funds in multiple wallets sent at once
9. We are not a bank
10. More privacy than custodial systems
11. We're unable to do fractional reserve or make money off your balances
12. Your employer does not have to be onboarded

------ BENEFITS FOR COMPANIES BELLOW ----

1. Companies can use Bitwage to pay salaries internally, part Bitcoin part fiat, based on everyone's distribution.
2. Companies can use us to invoice other companies, to receive Bitcoin
3. Companies can fund salaries with Bitcoin, or a mix of BTC and fiat
4. Companies can use us to run payroll without having bank accounts at all, as they would invoice first other companies and receive Bitcoin and use that to fund salaries
Ready to simplify your payroll with Bitwage?

Ready to receive payments in Bitcoin, regardless of who you work for?!
You are a company and you want to offer our service to your team and freelancers?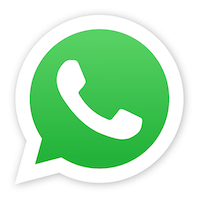 Sign up right now and start getting paid in Bitcoin/stablecoins/bank deposit/mix