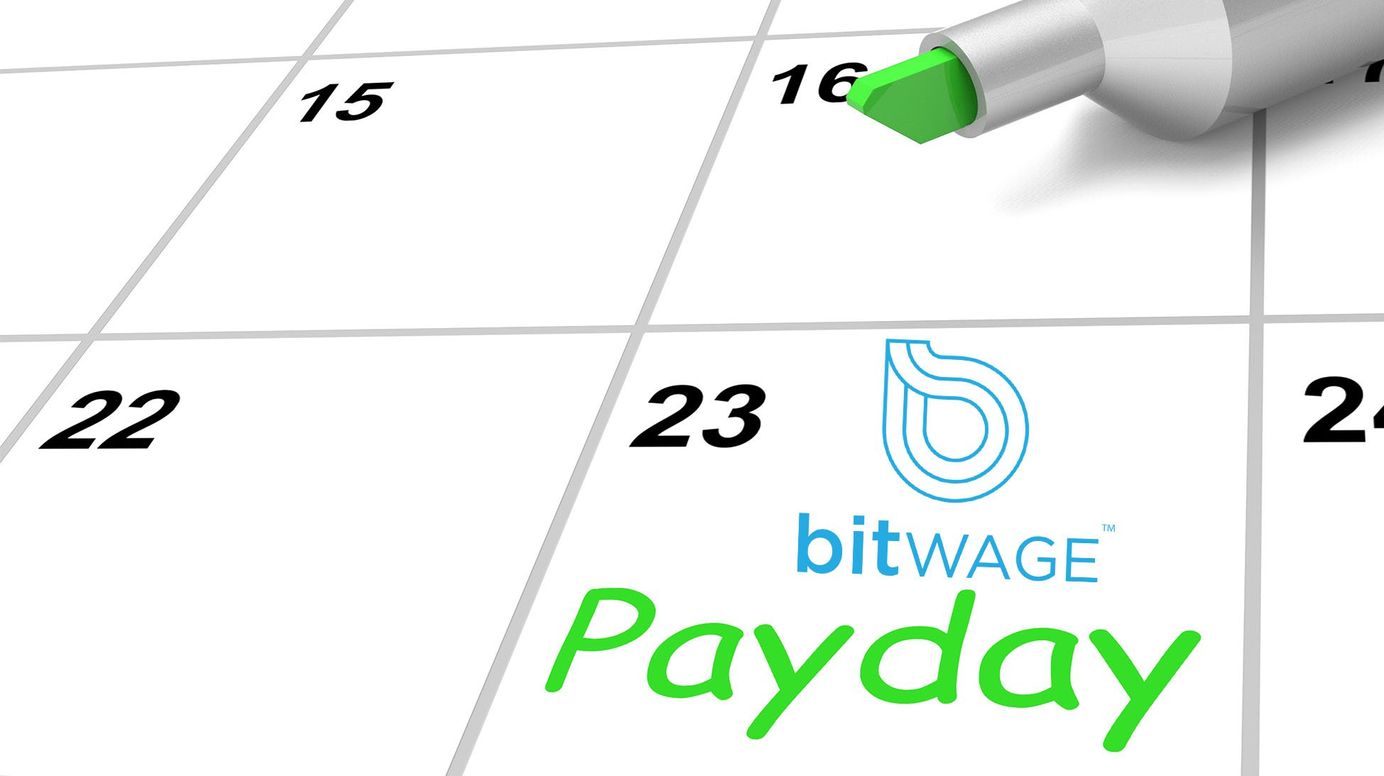 (Bitcoin Magazine) Get Your Wages in Cryptocurrencies: Bitwage Expands to the U.K.
Table of Contents
by David Hollerith 07.06.17 10:16 AM
It's getting easier all the time to be paid in cryptocurrency. As of Monday, July 3, Bitwage, the Bitcoin payroll and international wage payment service, announced that it is launching services in the U.K. While there might be irony given that earlier this year Bitwage also announced it would offer European Union (EU) IBAN numbers to workers anywhere in the world receiving wages from EU companies, the latest news suggests that the United Kingdom is ready for cryptocurrency. But Bitwage has been saying that for two years.
"For domestic workers, we are providing the easiest way for users to obtain digital currencies," Jonathan Chester, founder and president of Bitwage, told Bitcoin Magazine in a recent interview. "It is just 'set it and forget it,' as your savings of bitcoin, ether or litecoin increase over time. This is great timing to allow all the new U.K. users that have come into the ecosystem due to the recent price rise."
The Brexit Impact
"For international workers, this comes at a good time during the uncertainty of Brexit," said Chester. "Once the U.K. leaves the EU, it will be much harder to receive payments from U.K. companies throughout Europe. Our solution will help reduce the cost and delays for workers receiving wages from the U.K., despite the impending consequences of the U.K. leaving the EU."
If Brexit leads to a significant change in the exchange rate, businesses will need to account for the most efficient payment process possible to reduce the likelihood of errors, delays or any other costs within their control.
Adoption in the Workplace
While entire companies can easily switch their entire workforce payroll onto Bitwage, this scenario is not entirely necessary. Individual employees can create accounts for themselves. "If someone is interested in getting their wages or a portion [of them] in cryptocurrency, all they have to do is sign up to Bitwage and provide the bank account provided to their employer," explained Chester. "[Employers] don't even need to know the difference."
However, a great way to spread cryptocurrency adoption in the workplace would be to discuss the advantages of Bitcoin with fellow employees and management. As Chester put it, "Bitcoin is a much better store of value than gold [because it's] easier to use and store, and it's much more scarce. For employees, taking a portion of wages in cryptocurrency would be an investment." Because users have the option of allocating the portion of their wages that are paid out in crypto versus fiat, it is an easy way to automatically start holding small amounts of cryptocurrencies.
1. Cryptocurrency Lowers International Payment Costs
"If you are paying a lot of workers, it is about saving money on wire fees and not being limited on the amount you can send," said Chester. "Systems that save you money on wire fees, but do not leverage blockchain [technology], have to use a method called 'float.' This essentially means they are holding money in the other country to pay out when they receive the funds and then send a bulk wire to replenish the accounts in the payout country later. These systems have to limit the amount you can send so that they do not run out of funds to pay out. This is not the case with blockchain [technology]."
Chester said that, before announcing its U.K. launch, several U.K. companies had approached Bitwage, hoping to use their service to pay workers in the Philippines. They wanted a way to save money on wire fees, save their workers money on exchange rates and remove limits on the amount of money that can be sent.
2. Optionality Is a Powerful Marketing and Recruiting Tool
For many people, particularly millennials, having options can be a legitimate benefit. Offering employees more options for how they want their wages paid out is empowering. Furthermore, it signifies trust between employee and employer.
Bitwage can also receive and pay out in a wide range of other currencies such as gold, silver, USD, Euros, GBP, BRL, PHP, INR, MXN, ARS, VND, NGN and UAH. Choice of currency could be a formidable recruiting tool to attract a much wider pool of talent. For instance, international employees, the unbanked, gold bugs, silverites and of course the crypto community might appreciate the option of getting paid in the currency of their choice.
Chester pointed out that once more than 50 percent of employees at a business are getting paid in cryptocurrency, an employer might even decide to provide an incentive package "like a bitcoin 401k."
It is important to note, however, that once businesses receive bitcoins from a Bitcoin transaction, it becomes that entity's responsibility to report capital gains. If a business receives all of their transactions in another designated currency, no additional reporting is required. Before making these choices on the type of payment, payment processor and preferred currency for Bitcoin transactions, and before making any changes to their settlement, it's a good idea for business owners to discuss their intentions and their options with their accountants.
Furthermore, employees should pay careful attention to Bitwage's fee structures, since there are some costs associated with the service.
Full article available here.
---