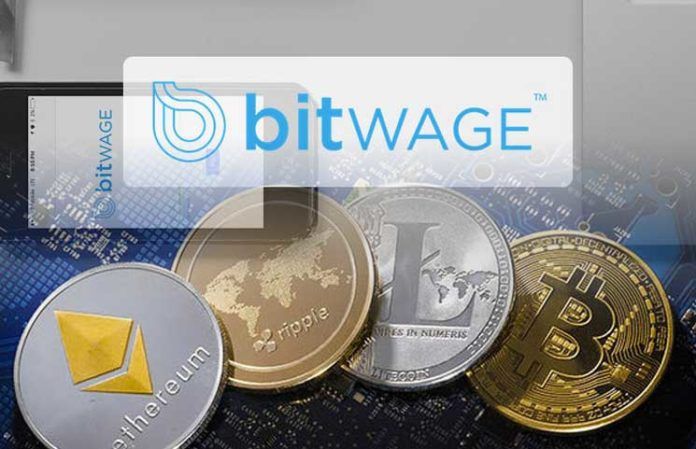 (Bitcoin Exchange Guide) Bitwage Now Lets Salaried Employees Get Paid in Crypto While Remaining Tax Compliant
Table of Contents
By Gabriel M - January 16, 2019
Have you ever dreamed of paying your workers with crypto? While not the most popular option in the world in 2018 as the bear market was eating away most of the values that cryptos had, the option is still very interesting for crypto lovers, so a company called Bitwage decided to make it easier for anyone to pay staff with cryptos.
The Bitwage CEO, Jonathan Chester, has talked to Coindesk and revealed more about the plans that the company has for the future. According to him, US employers will be able to use the company to pay their employees with Bitcoin or Ethereum. Chester described the company as a way to pay people with crypto in the US without being non-compliant.
About Bitwage
At the moment, Bitwage has 45 clients and the number may be expanded a lot soon as crypto payments for employees get more and more common. In fact, it was revealed during the interview that the company may start a partnership with Simply Efficient HR and that this could boost the number to more than 20,000 companies in the future.
The CEO of the company has affirmed that one of the most important aspects of the company is that it lets the companies pay their salaried employees in crypto, too, not only outside contractors. The taxes are even converted automatically and paid to the government.
Chester affirmed that one of the main problems that contractors often had were taxes because they could not pay their W2 employees without failing to fulfill their obligations.
The company bridges the gap between the traditional system and cryptos, or at least that is what Hayel Abbassi, the CEO of Paxful, which was also interviewed in the article, believes. The money is sent to a Bitcoin address and Bitwage does all the rest, the employee and the government receive their money without any kind of issue or troubles.
At the moment, over half of the customers that Bitwage was able to get are crypto-related. The other half are people who need to make cross-border payments and want an easy solution for this so they do not have to pay a lot for these payments.
According to the CEO, the model could be very good for companies who are sitting in big amounts of cryptos and feel unable to actually use this money without converting it to fiat fist. Also, any company with banking issues could use the service and this could help it a lot, too.
Bitwage was founded in 2014 and it is still going strong. The company has 11 full-time employees that oversee the development of the products and get 15% of their salary in cryptos.
During 2015, the company was able to raise $1 million USD in venture capital, mostly from Draper Associates, which have shown a great interest in the company.
Full article and image taken from Bitcoin Exchange Guide.
---