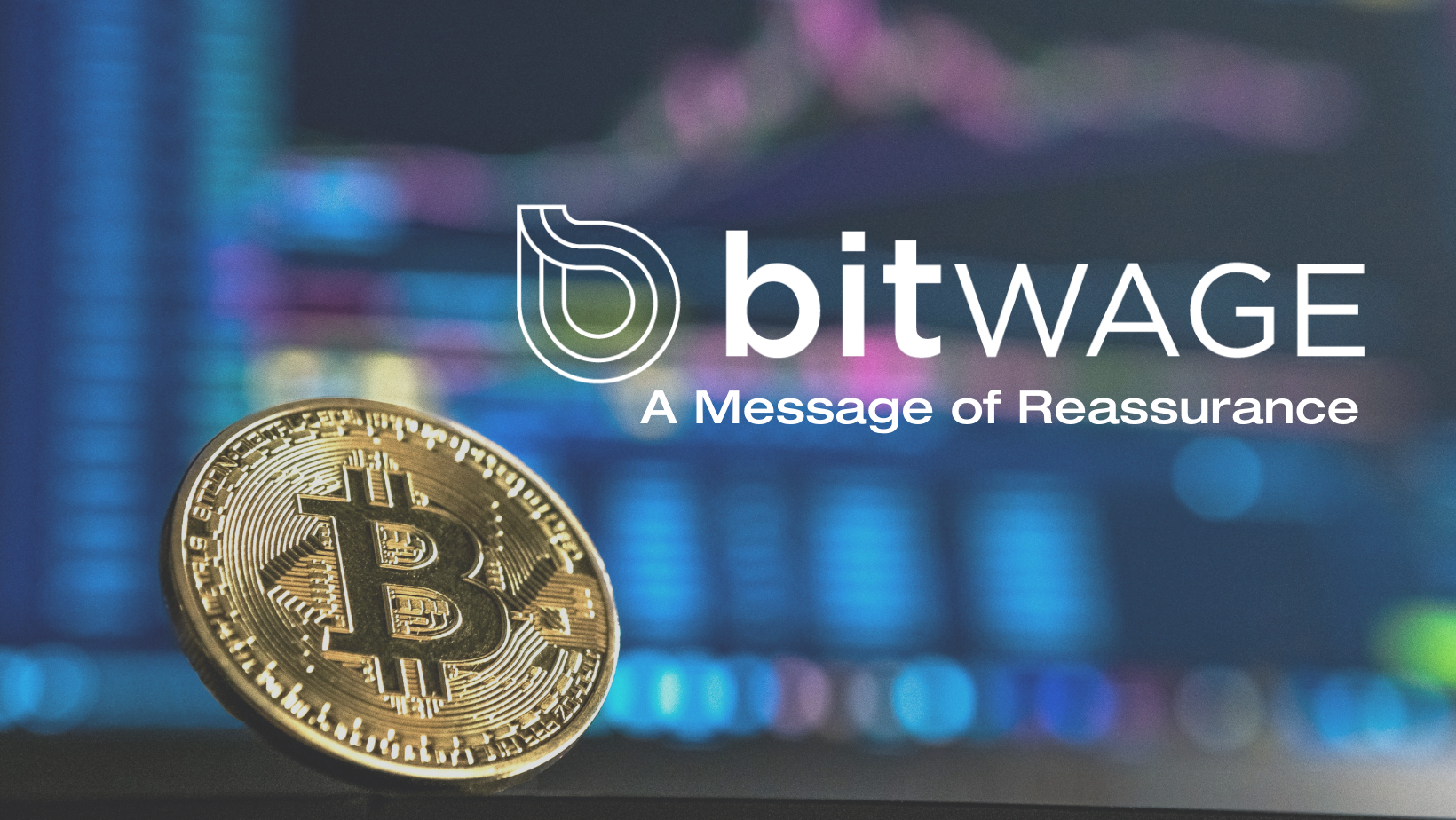 A Message of Reassurance During the Chaos
Table of Contents

On the morning of Monday June 13th, folks in the crypto community woke up to an onslaught of bad news: Binance freezing bitcoin withdrawals, a Celsius meltdown, and blood across the cryptocurrency charts.

In times like this, we'd like to make two reminders to our user base.
Bitwage is totally unaffected by issues like this. We pride ourself as being one of the safest companies in the industry because we do not custody funds. With that being said, you can always trust us in processing crypto payroll operations in a variety of market conditions.
Always be aware of the risks associated with exchanges and wallets connected to the internet. We are not saying to avoid these solutions completely, but it is important to know that hardware wallets and non-custodial solutions are the best ways to protect yourself against freezes and shutdowns. These solutions allow you to own and control your funds directly – nobody can confiscate your money. By storing your crypto assets on exchanges (or with any sort of third party), you are at the mercy of that particular service provider.
If you'd like to learn more about hardware wallets, check out our guide here.
If you have additional questions – especially if it relates to your Bitwage account – contact us at support@bitwage.com.
Thanks for reading and stay safe out there.
---