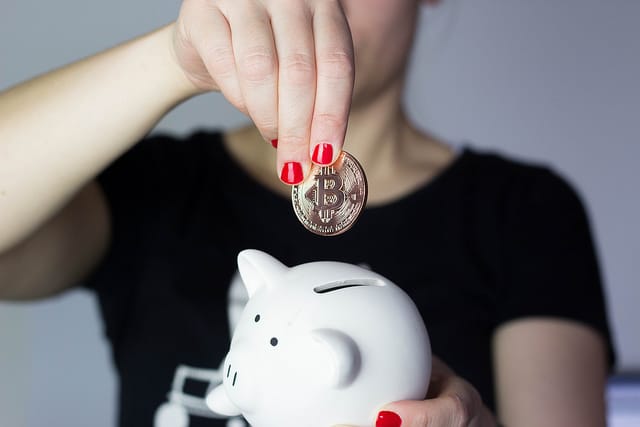 Table of Contents
If you believe in the long-term vision of Bitcoin you'll be wanting to acquire and hold (or hodl) as much as you can. The most popular avenue is to buy from exchanges, increasing your holdings over time. You could also trade on price swings with the goal of increasing your holdings. Keeping in mind most people start their Bitcoin and crypto journeys via exchanges, below we'll discuss some other avenues for earning Bitcoin.
Here are the three main ways to earn Bitcoin:
1. As a regular income
2. Through mining
3. By accepting them as a form of payment
We'll discuss each one below
Earning Bitcoin as a regular income
How do you earn anything else? Work! Getting your salary in bitcoin is probably the easiest way to earn it. One great benefit to receiving at least part of your wage in bitcoin is the effects of dollar-cost averaging your Bitcoin accumulation. You can find employers or freelance clients who will pay you directly in bitcoin or you can use services that allow you to receive your wage in bitcoin.
Bitwage is a service that allows you to receive any percentage of your wages in bitcoin without requiring your employer or client to sign up for anything. It can be used with employers based out of the US, EU or UK. You provide them with your Bitwage bank account and when they send in your funds, you receive it in Bitcoin directly to the wallet of your choice.
If you'd like to find a job that pays directly in Bitcoin, try Coinality, "a free service connecting Employers and Job Seekers with opportunities that pay in digital currencies such as Bitcoin."
**Earn bitcoin from mining
**
Bitcoin mining is the process by which new Bitcoins are generated. New Bitcoins are awarded every ten minutes in order to incentivise network participants to dedicate hashing power to securing the network. The winner of the race to solve for the hash of the next block on the chain is rewarded with Bitcoin. The reward is dispensed about every 10 minutes and currently pays out 12.5 BTC. Most of the mining process is left up to software, the challenge is to get the most hashpower possible--meaning the most ASIC mining chips and electricity.
To mine, you are going to want to either get mining equipment or join a cloud mining service.
When looking into buying mining equipment, the three main attributes to think about are the hashrate (_how fast a machine work_s), efficiency (amount of electricity required per hash), and price. Efficiency is incredibly important, as the cost of electricity is your only marginal cost. The more efficient your machine, the higher margins you will have.
Below are the two of the leading manufacturers of mining equipment:
You can learn more about Bitcoin mining at 99bitcoins.com.
If you decide to buy your own mining equipment, then you will need to download mining software. You can find a review of the top 6 bitcoin mining softwares here: https://99bitcoins.com/the-6-best-bitcoin-mining-software/
For individuals, the best mining use case would be to contribute hashing power to another network and then convert that currency into Bitcoin or another preferred currency. Many networks, such as Zcash, encourage this by programing ASIC-resistant and GPU mineable algorithms which allow the common user to mine.
Accept Bitcoin for goods and services
It's always a good habit for cryptovangelists to ask, How do you want to pay me back, dollars or Bitcoin? If you're in retail you could also accept it alongside local currencies. You could set up a dedicated wallet and print out the QR code for it and allow customers to pay into it. There's also integrated merchant technology to accept crypto at the point-of-sale.
CoinBase Commerce is being integrated into online checkout flows and BitPay also has merchant services. One issue with Bitcoin payments which critics have said would prevent its use for the proverbial coffee purchase is the slowness of the Bitcoin network, but with the Lightning Network in development, a peer-to-peer transaction could be done in seconds.
Another hope for crypto merchant services is the fact that Jack Dorsey of Square is a Bitcoin believer and an investor in a startup developing an implementation of the Lightning Network.
It may not be practical for your business to hold all the cryptocurrency it brings in, but accepting it as payment is a great way to accumulate and also a boon for the future of Bitcoin and other cryptocurrencies.
Photo via Marco Verch
---