(BitcoinExchangeGuide) Crypto Payroll Service Now Allows Chile Freelancers to be Paid in BTC, ETH, & BCH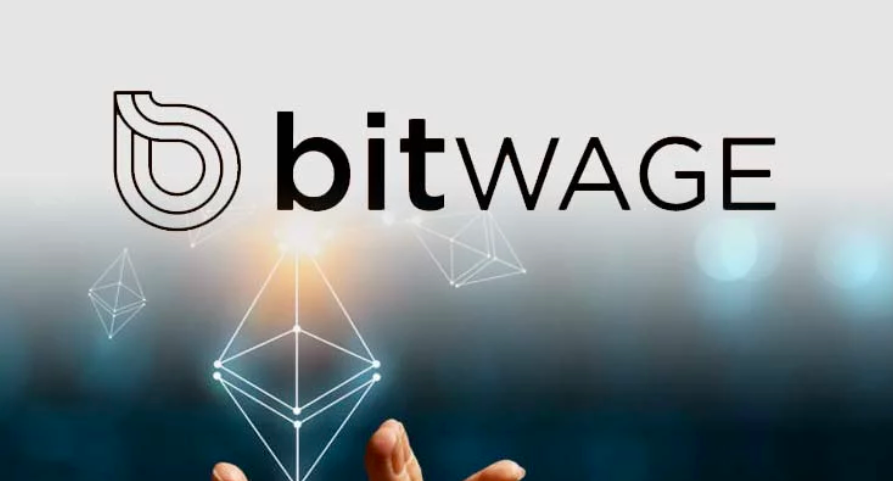 by AnTy December 17, 2019
Bitwage, s startup that helps companies pay their employees in cryptocurrency has added Chilean peso to its platform.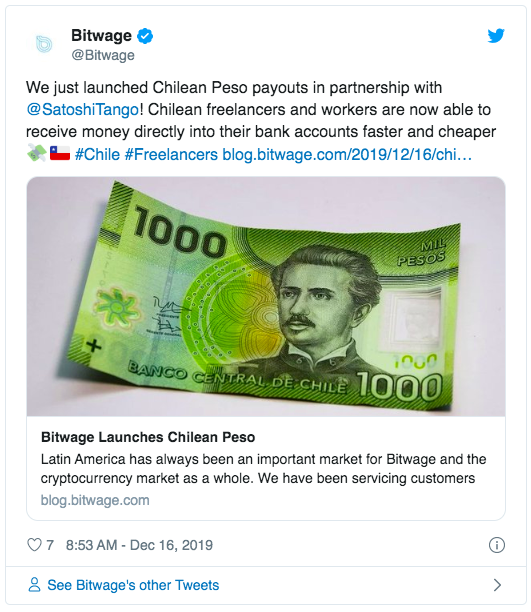 Announced Monday, the company has partnered with Satoshi Tango for Chilean Peso payouts. Now, all consignment services from Chile to the US, UK, or EU will pay lower fees and can access their deposits faster from their bank accounts.
They can also opt to be paid in any of the three supported cryptos on the platform, Bitcoin (BTC), Bitcoin Cash (BCH), and Ethereum (ETH).
Chilean residents working as subcontractors or on consignment can create an account with Bitwage to receive services that accept, USD, GBP, and Euro from US, UK, and EU clients.
When the funds are received, they are transformed into BTC then through Satoshi Tango are converted to Pesos. The Pesos are then transferred into the owners Chilean bank account.
Chile is the latest addition to Bitwage's Latin American markets including Argentina, Brazil, Columbia, Mexico, Panama, Peru and Venezuela. The company has been providing direct deposits of Bitcoin since 2014, serving more than 30,000 workers.
As of June this year the company has been processing $2.5 million in monthly volume for full-time employees and contracts.
The company has received about $1 million in total funding from Draper Associates, BPI France, and Candela Reach Capital.
Source: BitcoinExchangeGuide