(CoinDesk) Payment Processor Unveils Bitcoin Startup at Plug and Play Expo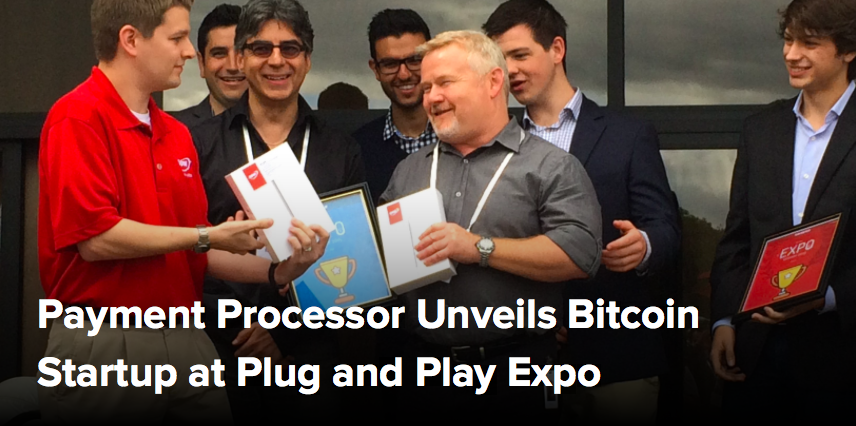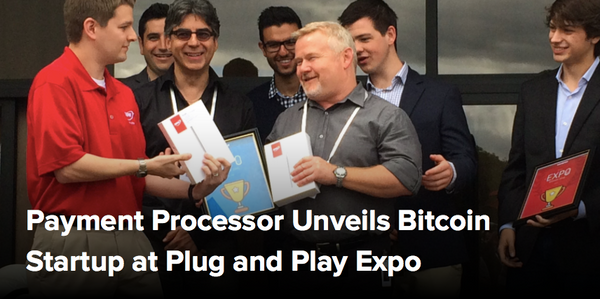 Pete Rizzo, May 22, 2015 at 12:27 UTC | Updated May 25, 2015 at 15:39 UTC
Plug and Play Tech Center celebrated its inaugural batch of FinTech startups, including a new bitcoin exchange from payment processor Netopia, at an event in the heart of Silicon Valley yesterday.
"The big doomsday we're seeing now is death by a thousand cuts," said Plug and Play FinTech director Scott Robinson as he opened the afternoon session of the FinTech & Retail Expo at its Sunnyvale location.
His introduction made clear his belief that the financial industry is, due to unavoidable factors, on a collision course with technological innovation. This includes, most importantly, the millennial generation's desire for alternative financial products.
The director went on to forecast a future in which a new generation of startups will chip away at traditional financial revenue streams slowly, but surely.
Robinson stated that he sees Silicon Valley taking the lead on this transition:
"You can teach engineers finance, but you can't teach the finance industry technology."
The role bitcoin and blockchain technologies will play in this larger narrative featured in five of the day's 24 presentations.
Perhaps most notable of these was the surprise announcement by Romanian payment processor Netopia mobilPay that it intends to launch a sister bitcoin exchange, BTKO.in.
Netopia is well established as an online payment processor, serving more than 6,000 retailers and processing more than 800,000 transactions in Q1 2014.
Elsewhere, authentication, security, analytics, the cloud and big data were technologies up for discussion. Bluink Ltd took the top prize in the FinTech category for Injector, an app that uses bluetooth and speech to replace passwords.
While no bitcoin-first startups prevailed, Retail category winner Pinn nodded to the digital currency's future in the mainstream retail experience.
"You can either link your bank account using your online banking credentials or you can use your bitcoin wallet," CEO Will Summerlin told CoinDesk, adding that he expects bitcoin usage to rise in the coming years.
Elsewhere, startups seeking to build the bitcoin and blockchain ecosystem held their own onstage with compelling ideas that illustrated why they were selected from over 800 applicants.
BTKO. in

"We are not a startup. We are the biggest payment gateway in Romania."
With these bold words, Netopia mobilPay CEO Antonio Eram introduced BTKO. io, a Romania-based bitcoin exchange platform that was the only startup to present not listed on the official schedule.
Speaking to CoinDesk, Eram clarified that BTKO. in is a spin-off from Netopia that will be supported by its sister company through shared development and management resources – a relationship not always clear in the presentation.
"We keep it separately since we have investors interested exclusively in this project," Eram explained.
Though unexpected, the announcement follows Netopia's decision to integrate bitcoin payments in December. Netopia previously entered into a partnership with defunct bitcoin exchange BTCXchange, which went offline in late 2014 following security issues.
BTKO. in is not yet online, but Eram told CoinDesk he has big plans for the project, adding:
"We want to build an entire bitcoin ecosystem in eastern Europe."
37coins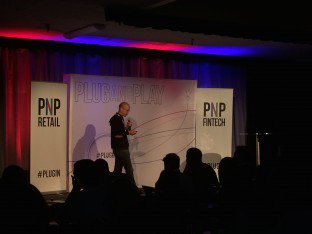 The first bitcoin startup of the day was beta-only SMS bitcoin wallet provider 37coins.
COO Jonathan Zobro explained how the startup aims to use low-cost cell phone technology to make mobile money international and carrier-independent for consumers in the developing world.
"Onboarding is as simple as knowing your friend's phone number," he explained.
Zobro went on to state that he sees 37coins as a company focused on onboarding the 2.5 billion underbanked consumers worldwide.
Speaking to CoinDesk, Zobro said the startup will now focus on adding multisig and HD wallet security to its platform.
"We have to make the best security compromises ... we've made the conscious decision to split up the keys and make the most secure version that we can," he added.
Gazebo

Formerly known as Pavilion when it launched at the fall 2014 DEMO conference, blockchain startup Gazebo is now setting its sights on the global trade finance market.
"Exports and importers have been moving away from debt and paper. Bank revenues in trade finance have been declining for the first time in a while," founder and CEO Jamie Young said, rifling through facts and figures on inadequacies in this market.
Gazebo is seeking to use the blockchain's open ledger system to create products for treasury and trade solutions (TTS) and global transaction services (GTS) specialists who need to transport and manage supply chains of physical goods
Using the blockchain and escrow services, Gazebo aims to manage the movement of fiat dollars on behalf of clients, validating shipments and releasing funds to the relevant parties.
The demonstration represented an evolution of the product from its November iteration, which focused on offering escrow services to larger e-commerce companies such as eBay, Amazon and Alibaba.
BitWage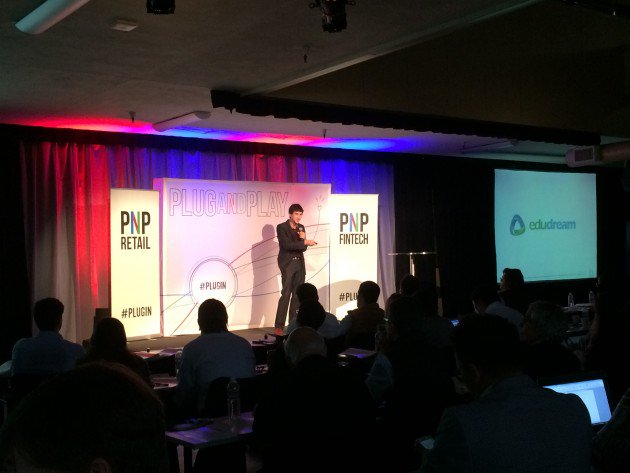 Yet another startup focused on how bitcoin and the blockchain could permeate international money transfer was payroll startup BitWage.
Launched in late 2014, BitWage offers employees the ability to be paid in bitcoin without the need for employers to integrate the service.
Often billed as a solution for diehard bitcoin users, BitWage COO Jonathan Chester's presentation demonstrated that he's willing to think big about how the startup could solve real problems for those outside the current community.
"Uber is paying contractors in 58 countries worldwide. They build banking relationships in all those countries and deal with those regulations. The cost is high and the time to market is slow," he said.
Employees and contractors, Chester continued, have to deal with high foreign exchange costs and large transfer times, creating more pain and friction in this system.
Still, Chester was able to go beyond identifying problems, showcasing that BitWage has a specific blueprint for how its solution can fit into this larger puzzle.
The next stage for BitWage, his presentation inferred, will be seeking out large multinational companies that could cut costs by offering the technology.
ChangeTip

One of the more tenured startups in the program, having raised $3.5m in venture capital, ChangeTip CEO Nick Sullivan gave an entertaining if uninspired overview of how the company enables micropayments, what he called the "first real interesting use case for bitcoin".
"We call it a 'love button' for the Internet," he said. "There's a fairly established 'like' economy. We call this a love button because this is for content that you love."
The CEO went on to showcase how ChangeTip users can use its platform to send small amounts of money over popular social networks and content platforms.
"What if you could have donated 10 cents by favoriting or liking posts for the Ice Bucket Challenge?" he asked.
He also charted a course for how micropayments could evolve beyond their current niche audience to become more widespread, even if it was perhaps unclear to the audience the role ChangeTip could play in this transition.
Correction: A previous version of this article incorrectly stated that Jonathan Chester was CEO of BitWage. He is acting COO at the bitcoin payroll startup.
Images via Pete Rizzo for CoinDesk
Full article available here.