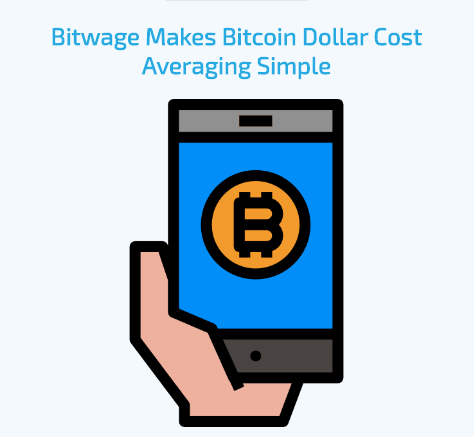 Bitwage partners with ConsultaBit to launch new Bitcoin dollar cost averaging calculator!
Table of Contents
At Bitwage, we believe in the importance of educating new cryptocurrency users. In the past, we have written educational articles such as how to file taxes, how to earn bitcoin, and why you need a hardware wallet.
One of the biggest advantages of using Bitcoin to receive any portion of your wage in Bitcoin are the many benefits received when dollar cost averaging. We wanted an easy way to show these benefits, but realized several months back that it was hard to find a calculator that does this. Because we believed that this is a very important tool for people, we set out to build one ourselves.
That is why today, we are happy to announce the launch of www.bitcoindollarcostaverage.com. Working together with ConsultaBit, a blockchain consulting and software development company, we have launched a fast, reliable and transparent Bitcoin dollar cost averaging calculator.
Here is how it works: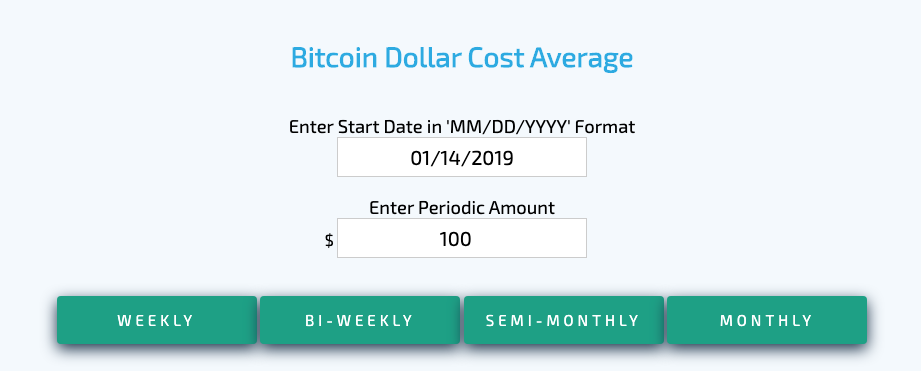 Choose a time frame
Select an investment amount per interval
Pick a frequency of intervals

Afterwards, you will see your ROI, how much BTC was acquired, your USD today and your USD invested.

Once you finish, tweet out your results, tell your friends, and show the world why they should be Bitcoin dollar cost averaging!
---