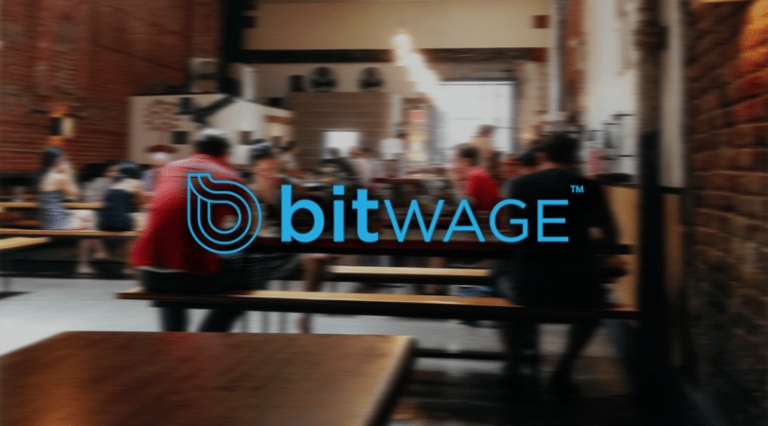 (Inside Bitcoins) Bitwage Allows Companies in the EU, UK and US to Pay Wages in Bitcoin Cash
Table of Contents
NOVEMBER 1, 2019 Ali Raza
Bitwage, an international human resources and cryptocurrency payroll service provider announced that they will now provide Bitcoin Cash (BCH) as another payroll option. It will allow users in the EU, UK, and the US to convert a segment of their money into BCH. Employers also have the option to fully fund a payroll in BCH or offer it to freelancers or employees as well.
Building Up to It
The company initially only provided payments in Bitcoin (BTC), before expanding towards the popular cryptocurrency of Ether (ETH). Shortly after adding the Ethereum blockchain's namesake currency, Bitwage held a survey to see what its user base wanted going forward. They discovered a rather vocal demand for more forms of cryptocurrency to be added. Taking this to heart, Bitwage has now added Bitcoin Cash. BCH has held a consistent fourth place in the top digital assets. It offered low fees and fast transaction times that made it an obvious addition to Bitwage's arsenal.
Jonathan Chester, Bitwage's Chief Executive Officer, commented about the launch. He explained that cryptocurrency is becoming more and more mainstream by the day. Because of that, both freelancers and employees are searching for a way to diversify their cryptocurrency portfolio. He explained that Bitwage makes that process more comfortable. It allows people around the world to collect the cryptocurrency of their choice by means of a passive dollar-cost-averaging process.
A Growing Bitwage
Bitwage's payroll process has been giving bitcoin deposits as early as 2014. It reportedly serves more than 30 000 that encapsulates independent contractors, freelancers, and employees. They've also managed to accrue about $1 million in funding from various investors like BPI France, Draper Associates, and Orange.
Bitwage claims on its website that the service has been made use of by employees at corporate giants like Facebook, Google, American Express, GE Comcast, and Airbnb. There are public institutions making use of it as well, with the World Health Organization given as an example. With BCH being launched, Bitwage revealed that it has now on-boarded Bitcoin.com.
A Hope For A Crypto Future
Payment via cryptocurrency is a growing trend among those the tech-savvy niches of today. There is a genuine chance that it will become the norm in developed countries, with every major superpower already busy developing a national cryptocurrency. Bitcoin and its derivatives will be sanctioned as the so-called "brand" of cryptocurrencies in the foreseeable future. As the so-called "altcoins" start to play catchup with Bitcoin, it will be interesting to see how this pans out.
Ethereum developers have gone on record claiming that the Ethereum blockchain will be even more secure than Bitcoin's due to its Proof-of-Stake system. The quicker Bitcoin stops being the biggest fish in the sea, the faster the crypto industry will grow.
Full article and picture taken from Inside Bitcoins.
---